| | |
| --- | --- |
| Institution code: | S82 |
| UCAS code: | W602 |
| Start date: | September 2024 |
| Duration: | Two years full-time |
| Location: | East Coast College (Great Yarmouth) |
| Typical Offer: | 80 UCAS tariff points (or above) |
| | |
| --- | --- |
| Institution code: | S82 |
| UCAS code: | W602 |
| Start date: | September 2024 |
| | |
| --- | --- |
| Duration: | Two years full-time |
| Location: | East Coast College (Great Yarmouth) |
| Typical Offer: | 80 UCAS tariff points (or above) |
Overview
Photography provides a variety of opportunities to the commercially-aware practitioner. From fast-moving sports, photo-journalism, landscape, the natural world, promotional work through websites, magazines and brochures, to commissioned events such as portraiture, weddings etc.
FdA Professional Photographic Practice provides the opportunity to develop your photography/post-production skills alongside your awareness of opportunities within the sector and the necessity of self-promotional work through marketing, social media and portfolio development. Academic skills will be developed through contextual study of genre/individual practitioners and progression to level 6 is provided through BA(Hons) Arts Practice (progression route). Students will concentrate on their portfolio development and will have the opportunity to exhibit their work through the college's annual art exhibitions and other promotional events.
Course Modules
Full downloadable information regarding all University of Suffolk courses, including Key Facts, Course Aims, Course Structure and Assessment, is available in the Definitive Course Record.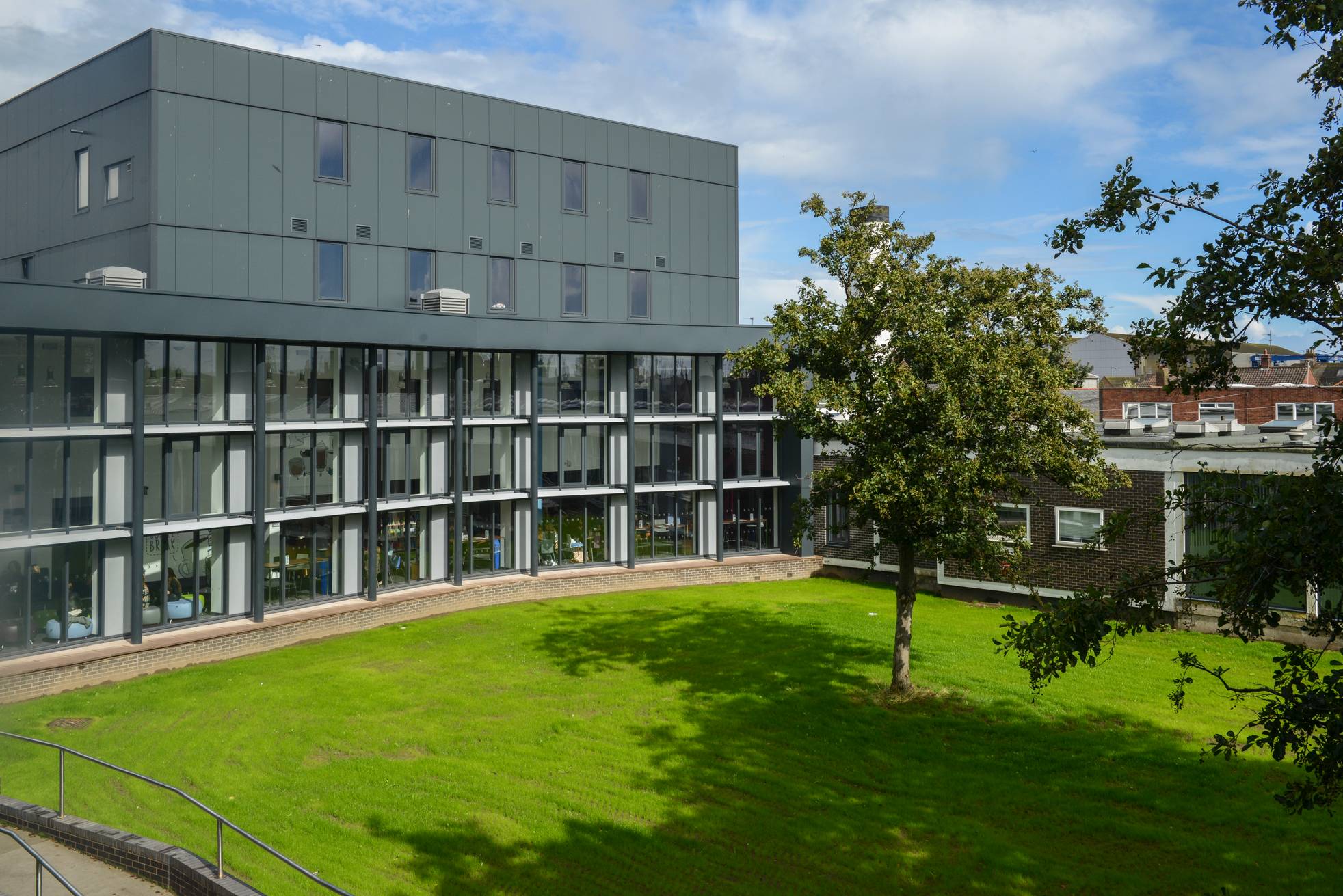 Students will develop their knowledge and skills in the use of photographic equipment including cameras, lenses, filters, lighting and their functions and purposes. Students will have the opportunity to experiment and produce practical outcomes. This will take place both on campus in the studio and on location.
Students will develop their skills in critique and will be required to investigate a series of genres of photography including landscape, documentary, fashion, nature, food and macro photography amongst others. Practical outcomes will be produced based on the students' own interests.
This module will introduce photographic software and the development of it through history. An introduction will be given on the traditional editing techniques using negatives and will follow through to modern resources including Adobe Lightroom and Photoshop. A range of tools and editing methods will be taught including masking, pixels, dpi, colour correction, panoramic and HDR editing, using layers, toning, dodge and burn and retouching.
This module will introduce the skills and activities required to work within the photography industry. A professional tool kit will be produced for use in future modules as well as employment and higher studies. Students will set themselves long term goals and be able to create a clear plan of how to achieve them.
This module will focus on the production of photo-books, the importance of curation and publishing your own work. Research will be conducted into zines, portfolios, social media and online blogs with the opportunity to self-publish your own work of a chosen theme.
This module sees the student produce professional imagery for a collaborative exhibition with other students. A portfolio will be produced alongside each student maintaining their roles and responsibilities for the curation and preparation of the exhibition. This will allow students to gain relevant knowledge into managing their own time, budget and resources.
This module provides the student with the opportunity to develop their skills in utilising industry-standard software across a range of disciplines within the photography sector. Students will have the opportunity to work with software including Photoshop, Illustrator, Lightroom and others to produce and manipulate digitally generated images.
This module introduces photographers to filmmaking and creative moving image including self-promotional videos, editing GIFs, filming events, capturing stills and making video demonstrations and tutorials. In the modern world where YouTube is a popular promotional network; this module will give students the skills they need to be able to produce professional short films.
This module aims to enhance the development of the students' future professional practice through theoretical research and investigating links with the creative industries. It is informed by the Personal Development and Planning module in Level 4 and provides opportunities to research specific careers and potential postgraduate study as well as to engage in a case study relating to the individuals' career aims and aspirations.
The module will extend the knowledge and awareness of issues and current debates that shape, define and influence photographic practice and culture. Key texts will be read in a range of photographic areas which enables further development of research and critical analysis skills through the production of a literature grid, proposal and essay.
This module constitutes the programme's final major project and work-based learning to collaborate all skills and knowledge gained from the two years on the course. This provides the opportunity for students to produce practice work for a final exhibition or for a live brief set by an external client.
Entry Requirements 2024/25