Dr Vassiliki Tzomaka
Course Leader for Graphic Design and Illustration
Phone

+44 (0)1473 338177

Email

School/Directorate

School of Technology, Business and Arts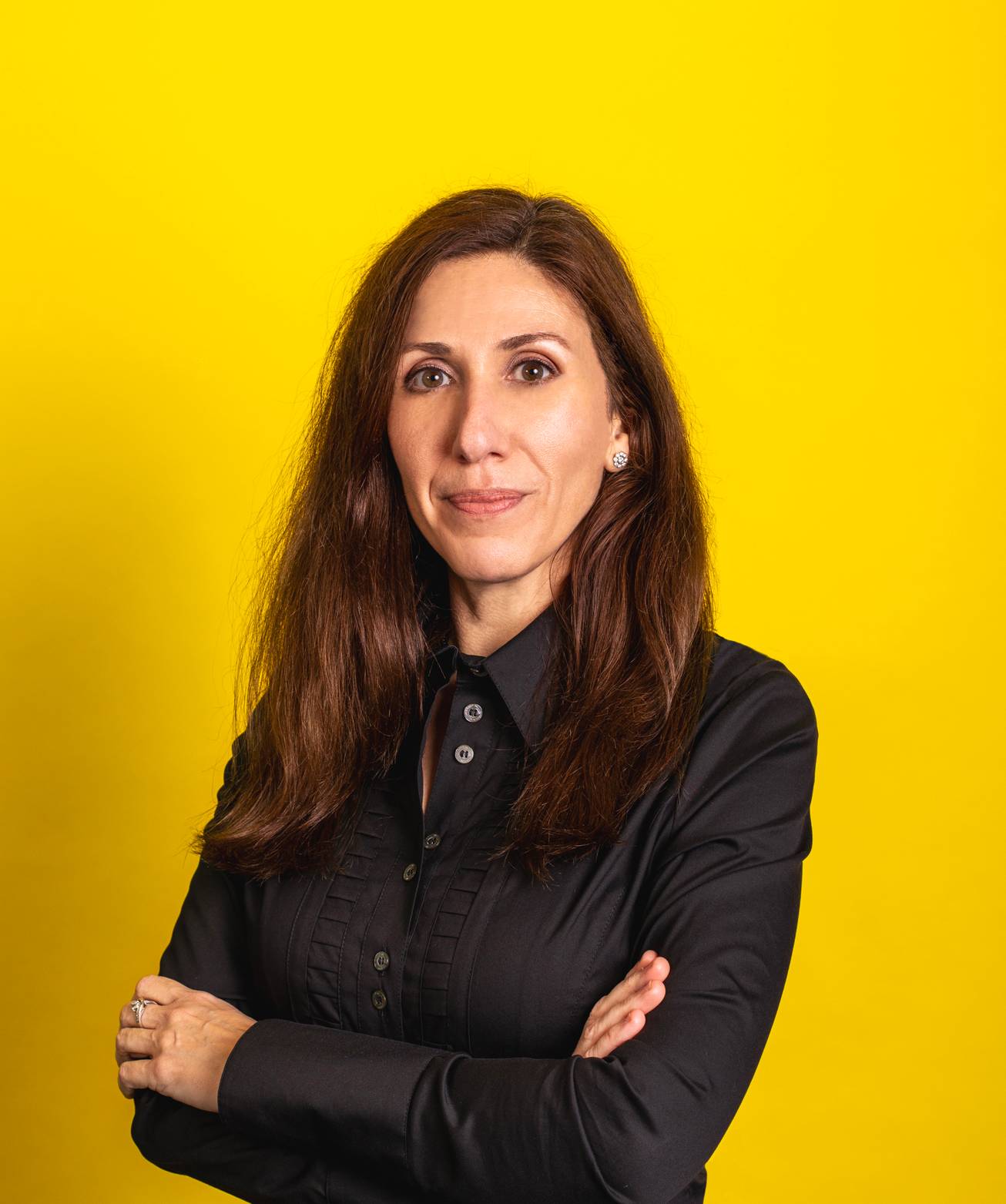 Vassiliki Tzomaka is an interdisciplinary artist, with over 20 years of in-house and studio experience in visual communication and marketing. She completed her MA in Art, Design and the Book at Colchester School of Art in 2010 and has worked as a freelance designer, illustrator and marketeer since then. In 2017 she successfully completed a PhD in Children's Picturebook Illustration at ARU's Cambridge School of Art, investigating the role of narrative in non-fiction picturebooks.
Vassiliki developed the practical outcome of her PhD research into the 'Extreme Environments' picturebook series published by Thames and Hudson. Her books combine graphic illustrations with scientific facts to playfully introduce young readers to some the world's most remarkable biodiversity. Her first book in the 'Extreme Environments' series, Hoot and Howl Across the Desert (2020), was selected by the Reading Agency and WWF for the Summer Reading Challenge 2021, a national initiative to promote reading and learning to children. In 2022 it was also chosen by the UN Sustainable Development Goals committee as a recommended book for children to understand the importance of SDG15: Life on Land.
Before joining the University of Suffolk in 2021, Vassiliki taught on a number of degrees at ARU, including the MA in Children's Book Illustration, and on UAL's Foundation Diploma in Art and Design at Colchester School of Art. She has been a visiting lecturer for the MA in Illustration at University for the Creative Arts and an external examiner for doctoral research in Children's Book Illustration for ARU.
Module lead—
Level 4: Digital Interpretations
Level 4: Contextual Studies
Level 5: Work Based learning
Level 6: Dissertation
Module contributor—
Level 5: Applying Critical Perspectives
Level 5: Professional Design / Illustration Practices
Vassiliki's research interests lie in nonfiction picturebooks, reflective practice and multimodal communication design with a focus on investigating how narratives, illustration techniques and printing processes can be combined to enhance book design and learning. She is particularly interested in topics that involve environmental awareness, conservation and the celebration of cultural diversity.
Vassiliki was an invited speaker for the panel The Boundaries of the Book: Illustrated Non-Fiction for Children at the London Book Fair 2022. More recently she contributed to the Picture Books For All exhibition which was co-curated by her colleagues Nigel Ball and Rob Ramsden, in collaboration with Suffolk Archives.
In 2021, Vassiliki and her colleague Jane Hackett, co-founded the Ladies, Wine & Design Ipswich chapter of the global LW&D initiative launched by Jessica Walsh, which aims to empower underrepresented creatives in East Anglia. Since then, with the support of a HEIF grant, they have organised events such as film screenings, talks and portfolio reviews bringing together creative professional women to address topics relating to creativity, careers and design through open discussion and debate.
Visit Vassiliki's website via linktr.ee/v_tzomaka
Follow @v_tzomaka on Twitter and Instagram
Tzomaka. V (2021) Dart and Dive Across the Reef Thames & Hudson: London
Tzomaka. V (2020) Hoot and Howl Across the Desert Thames & Hudson: London
Tzomaka. V (2019) Alternative illustrations for nonfiction picturebooks. In: A world of Information; Children's nonfiction, IBBY UK Conference, Centre for Literacy in Primary Education, London, UK
Tzomaka. V (2019) Interview with Allan Drummond; The role of the classroom in nonfiction narratives, Bookbird, vol 58.1, 83-88
Tzomaka, V (2016) The role of narrative in nonfiction picturebooks; A diagrammatic analysis to define the creative nonfiction picturebook. In CONFIA 2016, 4th International Conference on Illustration and Animation, 203-213
Tzomaka, V (2013) The Adaptation of Folk tales: Practice based observations. In: Myth, Fantasy and Fairy Tales In Literature and the Arts Conference, 16 November 2013, Anglia Ruskin University, Cambridge, UK