Nigel Ball
Head of Arts
Phone

+44 (0)1473 338819

Email

School/Directorate

School of Technology, Business and Arts

Nigel Ball ORCID

View Orchid Profile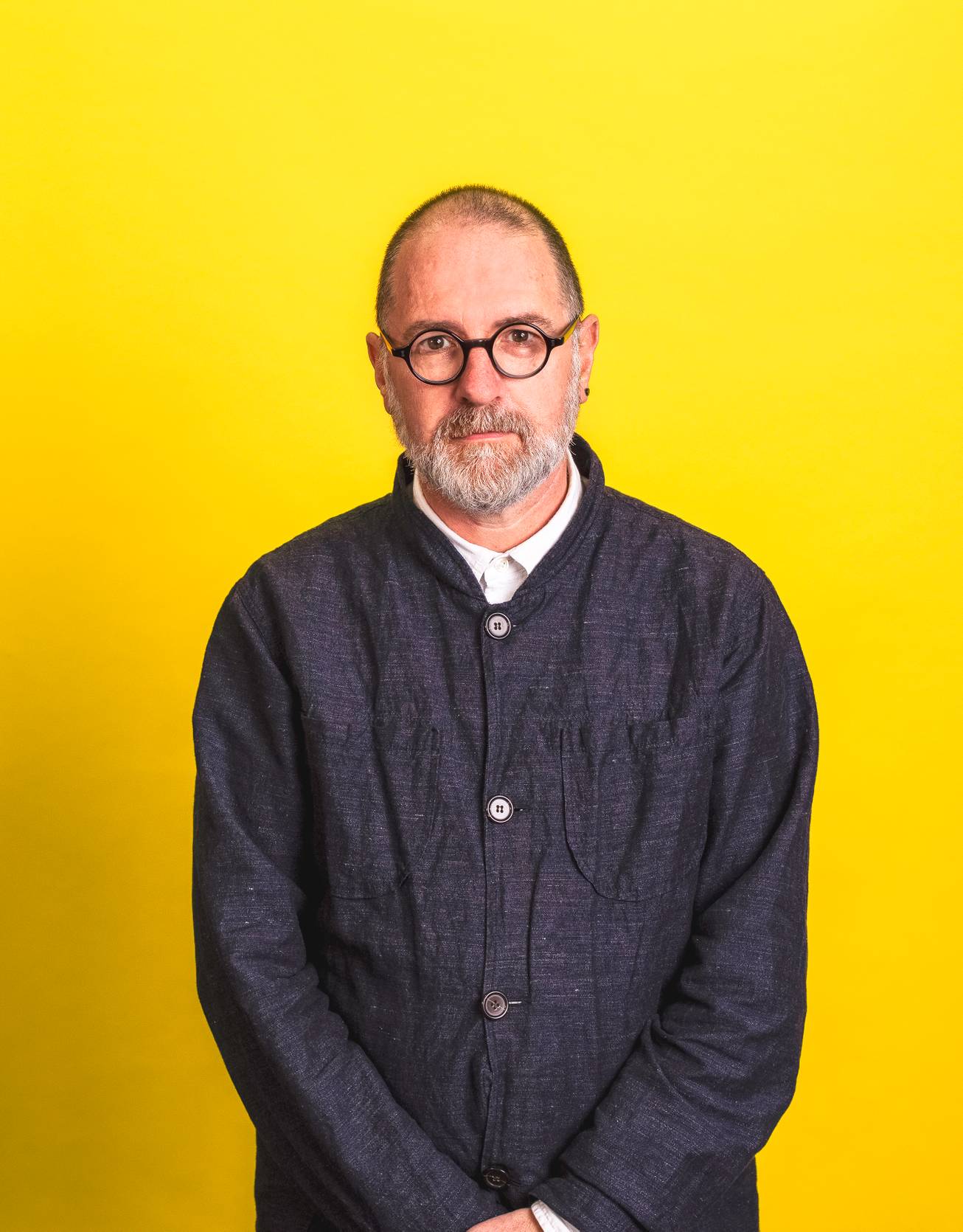 Nigel Ball is a Senior Lecturer with over 20 years' experience of working in creative education. He joined the University of Suffolk in 2007 and has held roles including as Course Leader for Graphic Design, Student Experience lead for Arts & Humanities, and Arts representative for Ethical Research. Nigel is currently Head of Arts with responsibility for the art and design provision in the School of Technology, Business and Arts, and he lectures on the school's undergraduate Graphic Design courses. He is an External Examiner at the University of Hertfordshire and holds a BA (Hons) in Graphic Design and Illustration, a PGCE in post-compulsory education and an MA in Arts Practice.
Alongside his academic career, Nigel writes about graphic design, visual culture and creative education. He has written for a wide range of publications and has self-published his own photographic and essay-based research projects in print and online. In addition to his writing, Nigel provides design consultancy services to artists, designers, community groups and service providers.
Nigel's interest in graphic design grew out of the 'do-it-yourself' culture of punk, when he produced artwork for bands, activist groups and agit-prop campaigns alongside working as a print finisher and book binder. After leaving the print trade and completing his first degree, he set-up his own graphic design practice dedicating his services to NGOs and clients from the cultural, public and voluntary sectors.
Nigel is currently module leader for Graphic Design modules:
Level 4: Ideas Generation
Level 6: Portfolio Development
Nigel also contributes to Graphic Design modules:
Level 4: Contextual Studies
Level 5: Applying Critical Perspectives
He has previously taught modules in Contextual Studies, Visual Identity, Applied Ideas, Conceptual Projects, Professional Practice, Dissertation, and Critical Review.
Nigel has written about graphic design, visual culture and creative education for a wide range of publications, including the blog of Eye Magazine: The International Review of Graphic Design, and the graphic design publishing house Unit Editions, amongst others. He maintains a design blog dedicated to critical writing about visual culture, and he is the revision author for the second edition of The Fundamentals of Graphic Design, (2019, Bloomsbury).
Underpinning much of Nigel's research and writing is an interest in the societal impact of graphic design, and specifically, the visual culture of public space. In an ongoing research project, he questions how graphic design in the everyday influences environmental ambiences and human behaviour. He explores these contexts through themed photographic and essay-based self-published outcomes.
Since 2018 Nigel has been the University of Suffolk's representative on the Ipswich Conservation and Design Panel, and in 2021 he was a founding contributor to The Outside Directory, a listings website for the creative industries outside London that seeks to address regional imbalances within the UK.
In 2022 Nigel co-curated the exhibition Picture Books For All with University of Suffolk colleagues Rob Ramsden and Dr Vassiliki Tzomaka, and in collaboration with Suffolk Archives. The exhibition showcased W. S. Cowell Ltd, the pioneering Ipswich printer who helped to develop picture book printing in Britain, working with leading illustrators, artists and publishers from the 1930s through to the 1980s. Picture Books For All was exhibited at Ipswich's The Hold from 20 October 2022–8 January 2023.

Nigel Ball online: linktr.ee/_nigelball
Published writing and contributions
Ball, N. (2023) For the love of creative education. Ipswich.love: Ipswich
Ball, N. (2023) Patriotic rubbish. Eye Magazine: London
Ball. N. (2022) Reader recommends: How to be an artist. Unit Editions: London
Ball, N. (2020) Virtually speaking. Eye Magazine: London
Ball, N. (2020) A lockdown reading list. Unit Editions: London
Ball, N. (2020) The Graphic Design Process; How to be Successful in Design School by Anitra Nottingham and Jeremy Stout. In: Art, Design & Communication in Higher Education, Volume 19, Number 1. Intellect: Oxford
Ambrose, G. Harris, P. and Ball, N. (2019) The Fundamentals of Graphic Design, second edition. Bloomsbury Visual Arts: London
Ball, N. (2019) Aesthetics of Convenience. Field Readings: Ipswich
Ball, N. (2019) The People's History Museum. Mainly Museums: Ontario
Ball, N. (2018) Ending the war on wildlife. Eye Magazine: London
Ball, N. (2017) Proposing The Graphic Commons. Field Readings: Ipswich
Ball, N. (2016) Survival guide. Eye Magazine: London
Ball, N. (2016) Graphic Interruptions. Dubdog Publishing: Ipswich
Ball, N. (2016) Gutter press. Eye Magazine: London
Ball, N. (2015) Graphic language. EngLangBlog: London
Ball, N. (2015) Design for life. Eye Magazine: London
Ball, N. (2013) Back when the future looked bright. Eye Magazine: London
Ball, N. (2011) McJunk. Dubdog Publishing: Ipswich

Interviews
Suffolk Archives. (2022) Transforming the archives service for the 21st century Suffolk Archives: Ipswich
Lilley, S. (2022) The Sarah Lilley Show BBC Radio Suffolk: Ipswich
Wright, J. (2019) Tuesday takeover with Jon Wright, Angela and the Unicorners BBC Radio Suffolk: Ipswich
Smith, N. K. (2018) Creative Collaboration, pp14–15. Creative Review and Dropbox: London
Ecob, A. (2011) I'm leavin' it. Eye Magazine: London
Published research consultations
Clayton, D. (2022) Still swimming against the mainstream Media Magazine 81. English & Media Centre: London
Clayton, D. (2022) Swimming against the mainstream Media Magazine 80. English & Media Centre: London
Hefford, E. (2021) Logos, Vol 1. Elliott Hefford: Ipswich