Jane Hackett
Lecturer in Graphic Design
Phone

+44 (0)1473 338828

Email

School/Directorate

School of Technology, Business and Arts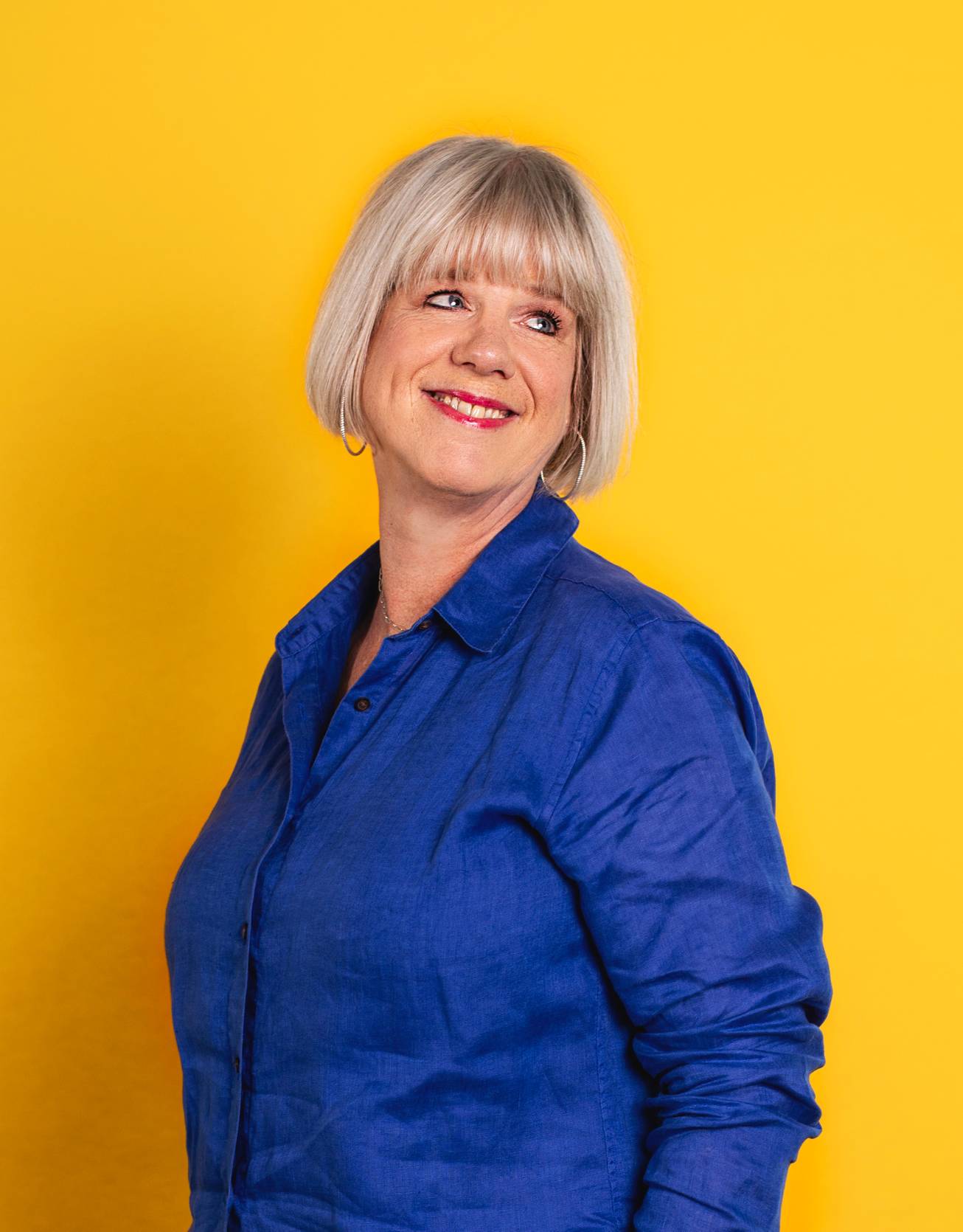 Jane began her career as a graphic designer for the Advertising and Communications Division of PA Consulting Group. She worked on high-profile accounts, including M&S, British Gas and British Aerospace, producing advertising, brochures, direct marketing and branding. In 1994 she co-founded Creative Company, a full-service design agency that has established itself as a leading independent firm that devises and executes multi-level design solutions. Jane's extensive client list includes brands and organisations such as Crayola, the Forestry Commission, Pied à Terre and Affinitus.
Jane continues her design practice alongside her academic career. She combines her practical and theoretical knowledge of traditional analogue print solutions alongside digital applications such as web design, motion graphics and videography for the ever-evolving digital landscape. Jane is currently investigating the dynamics between client and designer to understand how professional design relationships with well-crafted creative briefs and subsequent solutions can provide a successful return on investment.
Jane has worked at various educational institutions, including Course Leader for Suffolk New College's pre-degree Art & Design Foundation Studies course. She joined the University of Suffolk in 2017 and is committed to developing students' work-related learning and employability.
Module lead—
Level 4: Typographic Exploration
Level 5: Visual Identity
Level 5: Professional Design Practices / Professional Illustration Practices
Module contributor—
Level 6: Personal & Professional Critical Review
Throughout her design career, Jane has recruited and employed many graphic designers, training and developing their professional and creative skill sets. Jane has used her professional experience to develop the Professional Practice module, which provides students with the opportunity to work on live briefs. Recent successful collaborations with Suffolk Archives and Suffolk County Council have contributed design solutions for key public exhibitions such as:
House and Home, 15 October 2021–9 January 2022: Design and production of the exhibition's visual identity, merchandise, print collateral and digital display.
Marvellous and Mischievous: Literature's Young Rebels', 22 July–25 September 2022: Design and illustration of Rebels with a Very Good Cause, Suffolk Stories for Young Adventurers, (2022), a full-colour 96-page book featuring 16 stories written by students on the MA Creative and Critical Writing course led by Dr Lindsey Scott.
In June 2021, Jane was part of the consultation team reviewing the Ipswich Museum's new branding identity with Ipswich Borough Council and the design agency AVE. She has been a representative on several undergraduate graphic design course validation panels in her dual capacity as an experienced design academic and with her industry expertise.
Jane and her colleague Vassiliki Tzomaka co-founded the Ladies, Wine & Design Ipswich chapter of the global LW&D initiative launched by Jessica Walsh to empower underrepresented creatives in East Anglia. Since then, with the support of a HEIF grant, they have organised events such as film screenings, talks and portfolio reviews, bringing together creative professional women to address topics relating to creativity, careers and design through open discussion and debate.