New BFI Film Academy Short Course to be delivered by University of Suffolk
---
Date

6 September 2023

Time to read

5 minute read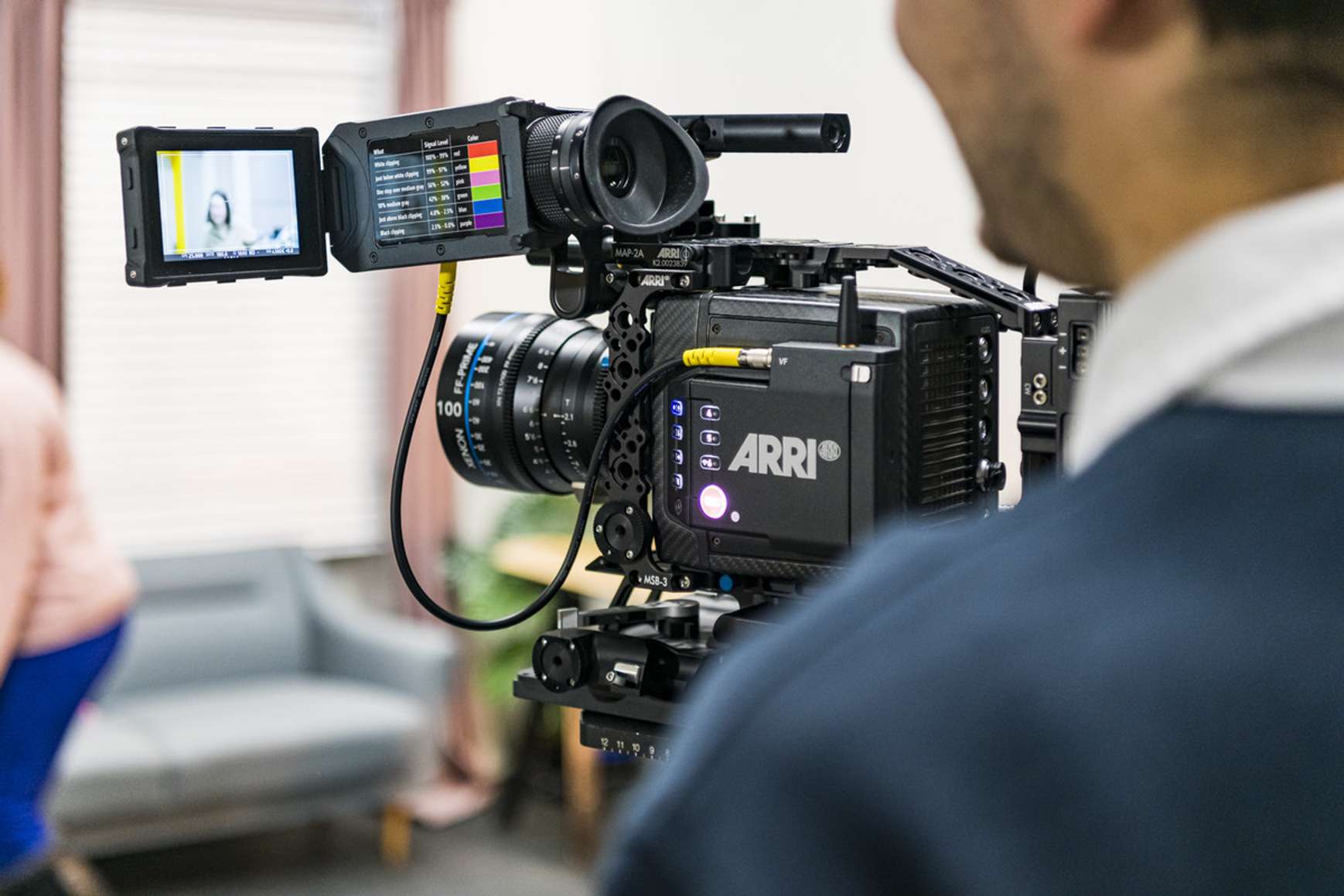 This autumn, aspiring young filmmakers can improve their skills with a new industry-affiliated short course at the University of Suffolk.
Specially designed for young people with some demonstrable filmmaking interest and/or experience, the BFI Academy Short Course provides a fast-paced, fun and practical filmmaking experience.
Set to run over the October half term at the University of Suffolk's Ipswich Waterfront campus, the course will feature workshops, practical skills development sessions, film screenings, as well as advice and guidance from industry professionals.
After an action-packed week, the cast and crew will be able to welcome friends and family to enjoy a premiere of the films the group have made during the week.
Participants will also have the opportunity to gain an NCFE Level 2 Award in Preparing to Enter the Film Industry.
Participants can expect to:
• Watch and learn to appreciate a broad range of films.
• Gain insight into the exciting world of filmmaking, both behind and in front of the camera.
• Get hands-on experience of what goes into making a film on a practical film-based project.
• Get the opportunity to meet and work alongside and film industry professionals.
• Meet other young film-lovers from across the county.
• Become part of the BFI Film Academy alumni and access other exclusive opportunities.
• Have lots of fun exploring and making film!
The course runs at the University of Suffolk between Saturday 21 to Friday 27 October, from 10am to 5pm each day.
Participants must be aged 16-19, be a UK resident, be available for the full duration of the course and must not be currently enrolled at a university or be at university when the course starts.
The course costs £25 per person and additional information on bursaries and financial assistance is available by contacting the BFI Academy. Applications close at midnight on Monday 2 October.
In addition, free introductory sessions are being offered to schools, colleges and youth groups throughout September, which can be extended to include a taster session or activity.
Dr Alexandra Leaney, Co-Course Leader for Digital Film Production at the University of Suffolk, said: "We are pleased to be delivering the BFI Academy Short Course at our newly refurbished film facilities on our Ipswich campus.
"Students will work with industry professionals, including award-winning writer-director Jane Gull, across the week-long short film course. University of Suffolk film students will also be on hand to share their knowledge and help inspire Suffolk's young people.
"I look forward to the screening night to see the work our BFI students will produce."
Professor Nicholas Caldwell, Deputy Dean for the School of Technology, Business and Arts at the University of Suffolk said: "Delivering the BFI Academy Short Course is part of our university commitment to giving students in Suffolk opportunities to learn new skills and explore their future potential.
"We hope that this course will inspire a new generation to embrace their creativity and perhaps some will become the filmmakers of tomorrow."
The BFI Film Academy, which commissions the short course, offers opportunities for ambitious 16-25 year olds anywhere in the UK to get to know more about film and how to forge a career in the screen industries.
Supported by the Department for Education, National Lottery, Northern Ireland Screen and Screen Scotland, it also includes activities delivered by BFI Film Academy Plus partners supported by funding from the National Lottery.
These include the Future Film Festival, online practical sessions led by industry professionals, peer-to-peer interviews and networking, and film recommendations for young and aspiring filmmakers.
The BFI is the lead body for film in the UK with the ambition to create a flourishing film environment in which innovation, opportunity and creativity can thrive.
A Government arm's-length body, it distributes Lottery funds for film and serves a public role which covers the cultural, creative and economic aspects of film in the UK.
It also connects audiences with British and World Cinema, preserves and restores the most significant films, champions emerging filmmakers, and promotes British film talent worldwide.
Visit BFI Film Academy Short Course - Ipswich | University of Suffolk (uos.ac.uk) for more information and to complete an application.
For further information about courses contact the BFI Academy on bfiacademy@uos.ac.uk to find out more.