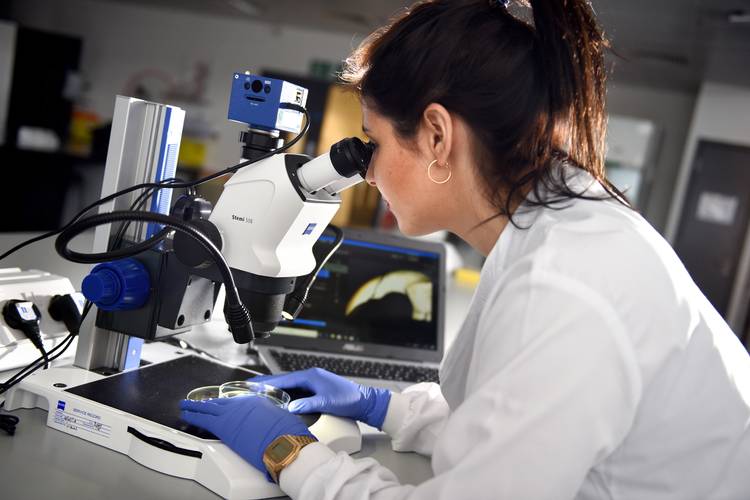 Within Life Sciences at the University of Suffolk, we invest in high quality science facilities, both for the benefit of the research we develop, as well as for our students. The quality of the campus and its facilities, the access to expert lecturers and equipment, the development of employability skills and the success focused institution are praised by our students.
Alongside this, we believe in a strong practical element in all of our courses. Whilst scientific theory is important in the classroom, we believe that practical experiences will reinforce your knowledge and develop the skills you will need in the workplace after you graduate.
Our teaching and learning philosophy consists of small, personal class sizes led by an international team of expert lecturers. Our research-led teaching ensures that you are exposed to innovative research in your chosen discipline, to become a professional graduate armed with relevant knowledge and current skills.
Register for an Open Day and discover all the University of Suffolk has to offer.