Dr Helena Bacon
Co-Course Leader for Digital Film Production and Screenwriting
Phone

+44 (0)1473 338689

Email

School/Directorate

School of Technology, Business and Arts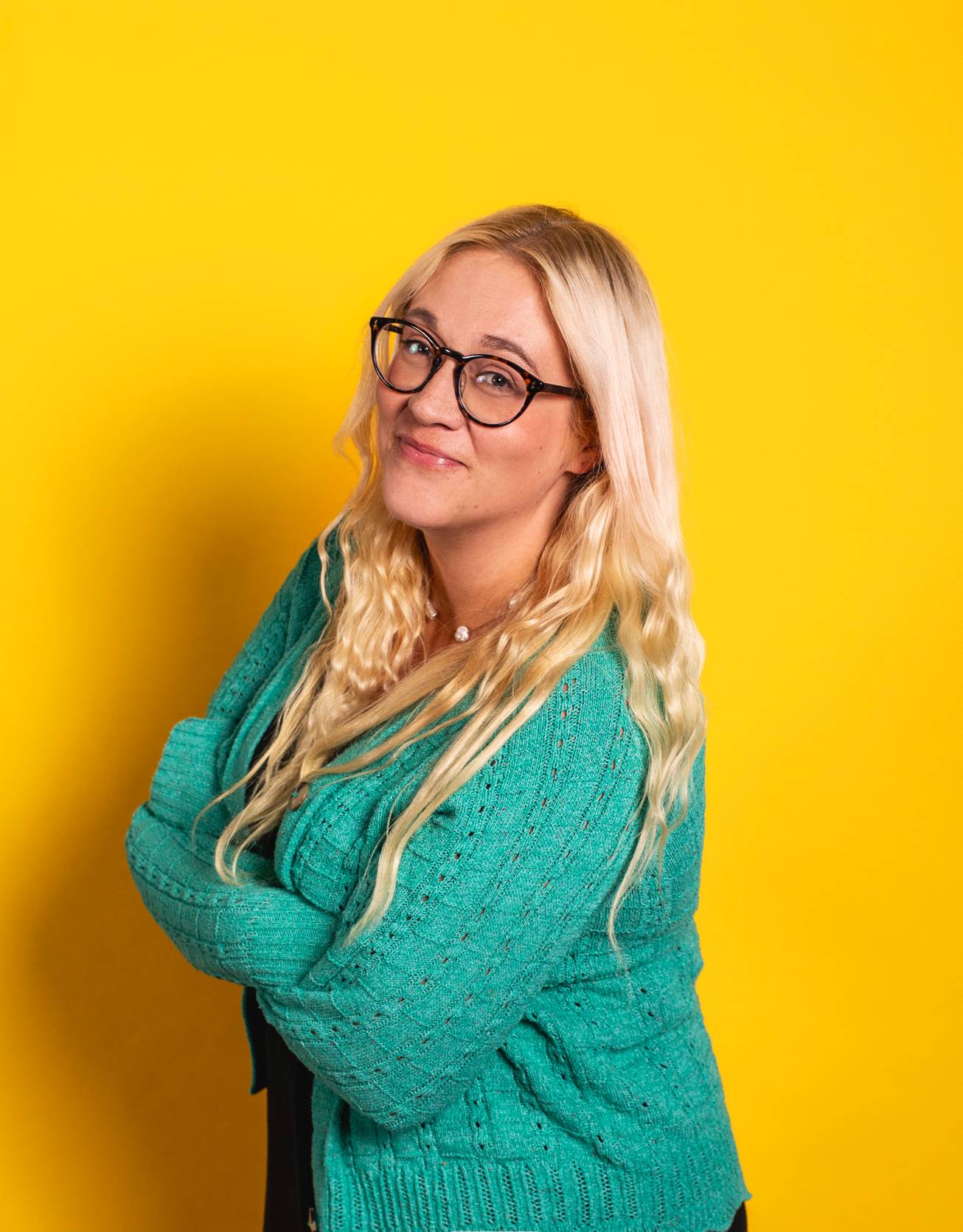 Helena is an experienced academic with a background in literature, film and creative writing. She has taught on both undergraduate and postgraduate courses at the University of East Anglia, Anglia Ruskin University, the University of Nottingham, the University of Essex and the University of Suffolk.
Helena was awarded a BA in Literature and Creative Writing at Manchester Metropolitan University before completing an MA in Modern Culture at University College London and a PhD in Creative and Critical Writing at the University of East Anglia. Her specialisms include gothic and horror fiction and film, contemporary fiction and television, modern retellings of myth, nuclear cultures and energy humanities.
She has published work in HARTS & Minds, Otherness: Essays and Studies, Green Letters, Gramarye, Gothic Studies and Horror Studies and has more work forthcoming in other key texts in her fields. She is currently writing her first monograph, Nuclear Gothic: Textual and Cultural Fusions, to be published by Anthem Press in 2025.
Helena has presented at national and international academic conferences including those hosted by the International Gothic Association, the British Society for Literature and Science, and the Institute of Gender Studies at the University of Chester. In summer 2021 she co-ran an online conference at the University of East Anglia focused on re-imagining the Western and Post-War America. Two edited collections (European Journal of American Culture and Comparative American Studies) on the Western genre are forthcoming in 2023 as a result of this event.
Helena is a member of the International Gothic Association, has also appeared on both the Hallowed Histories and The Constant Reader podcasts and has done extensive Outreach work across East Anglia, working with multiple local schools to introduce pupils to various humanities subjects and the university experience itself.
Helena teaches across all levels of the Digital Film Production and Screenwriting degrees and leads on the following modules:
Film Studies One: Analysis and Issues
Researching Film: Theories and Methods
Contemporary TV: Studies in Format and Genre
Dissertation
Helena's research focusses on gothic and horror film and fiction and their socio-political work and contexts; she also works on the Western film genre, representation in contemporary television and on representation in film, television, and literature more broadly. Most recently, she is exploring how energy is depicted and interpreted in a variety of cultural texts (with a special interest in the work of Stephen King). She has forthcoming work in the field of animation studies also, which cover Mexican stop-motion animation and the presentation of vivisection and animal agency in traditional cell animation of the 1980s.
Current projects include a monograph which explores how nuclear techno-sciences and nuclear cultures have been presented in film, television and literature and examines more broadly the intersection between these technologies and texts and the gothic mode. She is also co-editing two journal special editions that aim to rethink standard classifications used to discuss the Western film (classic, revisionist) and locate new modes and types of representation in the genre.
Published:
Sometimes; Other Times: Unstitching Gothic Ambiguity in Sofia Carrillo's Prita Noire/Black Doll, co-written with by Dr Luis Alvarez (UDLAP) – Fantastika, Vol. 6, Issue 1 (2022)
Ambivalent Energies: Stephen King's Depiction of Electricity in The Green Mile, Revival and The Shining – Horror Studies, Vol. 12, No. 2 (2021)
The Lies of the Land: The Alluvial Formalities of Gothic East Anglia, co-written with Dr Adam Whybray – Gothic Studies Special Edition: Tales of Terror: Gothic and the Short Form, Vol. 23, Issue 1 (2021)
Once a Wood, Always a Wood: Woodland, Witchery and Rewilding in Sylvia Townsend Warner's Lolly Willowes – Green Letters, Vol. 25, Issue 2 (2021)
The Big Tower of Darkness: Haunting Energy in Catherine Linstrum's Nuclear, Gramarye, Issue 19 (2021)
Cinematic Phenomenology: Theoretical Analysis of the Camera as a Narrator in Interstellar, co-written with Dr Luis Alvarez and Alfonso Jaimes (UDLAP), IJAHSSS, Vol. 5, Issue 12 (2020)
They're Just People, That's All: American Carnival, the Freakish Body and the Ecological Self in Daniel Knauf's Carnivàle, Otherness: Essays and Studies, Issue 6.2 (2018)
Biology and the Baroque in Matthew Barney's The Order, HARTS & Minds: The Journal of Humanities and Arts – Science, Society and Civilisation, Vol. 3, No. 1 (2016)
Forthcoming:
Nuclear Gothic: Textual and Cultural Fusions, Anthem Press (monograph, 2025)
'Lonely Are the Brave': two special editions, one in the European Journal of American Culture and one in Comparative American Studies, focussed on reframing critical understanding of the Western genre.
'Sewing Patterns; Sowing Patterns: Restitching Gothic Ambiguity in the Work of Sofia Carrillo' in Global Horror Animation (edited collection), University of Wales Press
'We can no longer live as rats. We know too much.': Radical Rodents and Dogs in The Secret of NIMH and The Plague Dogs' Radical Children's Film and Television (edited collection), University of Edinburgh Press