Dr Federica Masieri
Associate Professor and Course Leader in MSc Regenerative Medicine
Phone

+44 (0)1473 338725

Email

School/Directorate

School of Allied Health Sciences

Federica Masieri ORCID

View Orchid Profile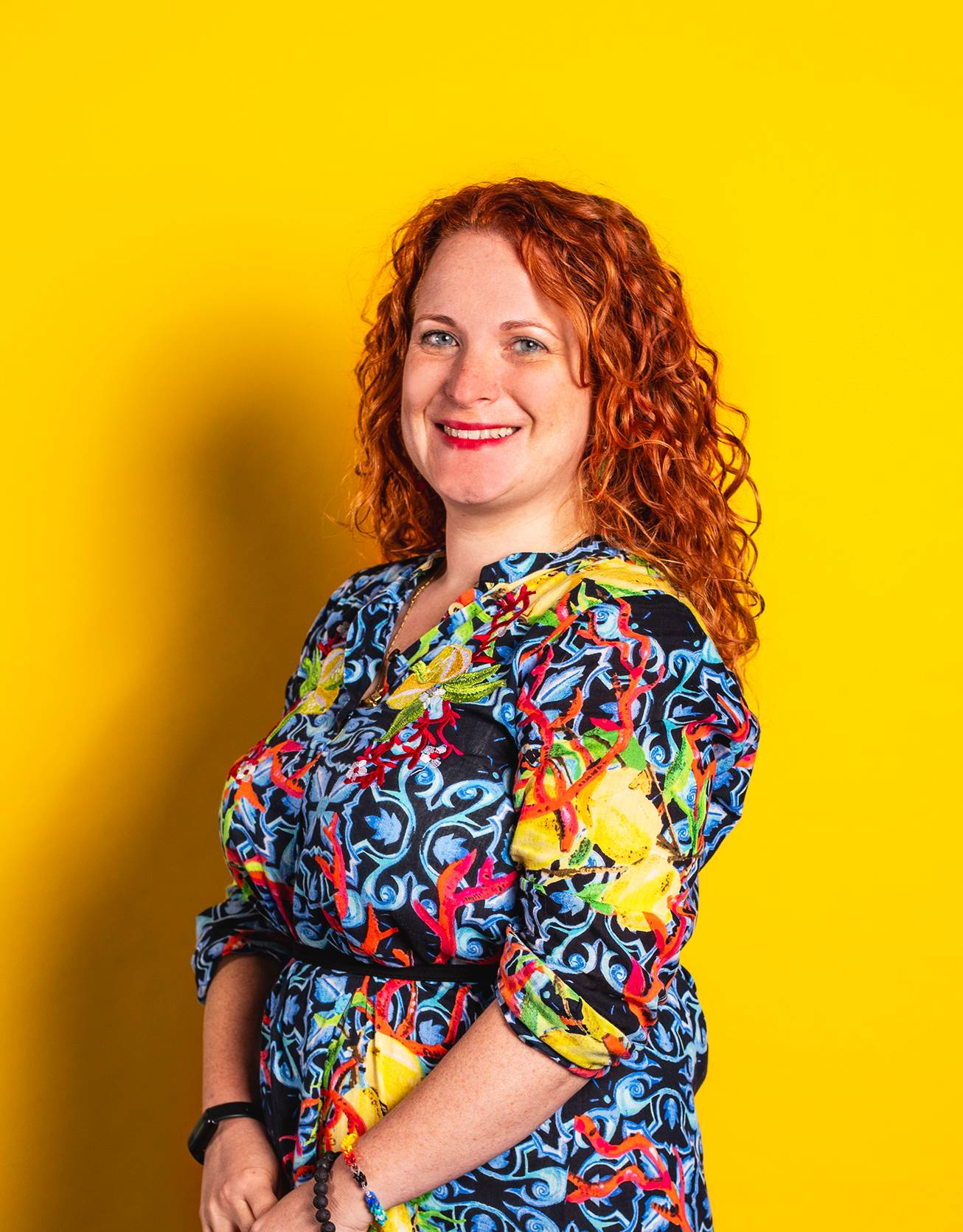 Dr. Federica Masieri was born in Rovigo (Italy) and spent the majority of her life in Ferrara (Italy), still travelling frequently across Europe and outside. Her academic background is in Bioscience, with a specialist bio-molecular and biotechnological-molecular curriculum. She graduated with honours and special mention at University of Ferrara. Afterward she completed a PhD in Biomedical, Neurophysiological and Endocrinological Sciences at the Department of Morphology and Histology, Faculty of Medicine, University of Ferrara. During her PhD she published extensively in high-ranked peer-reviewed journals, with particular dedication to the area of joint cell biology, preventative medicine and future medicine.
During her PhD she collaborated with numerous academic and clinic research groups, as well as with a biomedical SMI (IGEA S.p.A., Carpi, MO), strengthening her vision of the research field outside the laboratory. As a Post-Doc, she was project designer and manager of an European Community-funded project Spinner 2013 , developed in collaboration with University of Ferrara, IGEA Company and six international orthopaedic centres, to develop an innovative protocol based on the ankle stimulation with low-frequency and low-energy pulsed electromagnetic fields in sportsmen and women, after ankle articular trauma. During this experience she also started developing new in vitro protocols for the differentiation of human derived mesenchymal stem cells from different sources, particularly towards the chondrogenic and osteogenic lineage. She continued her Post-Doc experience, still collaborating with the University of Ferrara, IGEA Company, but also increasing her network to include the Rizzoli Orthopaedic Institute (Bologna) and St. Anna Hospital (Ferrara). She also was awarded a Study Visit Programme by Spinner 2013, having the opportunity to visit the prestigious Max Plank Institute for Molecular Cell Biology and Genetics of Dresden (Germany).
In June 2011 she joined the University as a Research Fellow to contribute to an innovative two-year programme of collaborative research between the University of Suffolk Biotechnology Unit and Geron Corporation with the use of established and evolving protocols for the production of chondrocytes from human embryonic stem cell (hESC). These technologies aimed to be refined and developed for future clinical use, and to potentially support regulatory approval of the resultant therapy.
Since January 2012 she actively joined the Science Teaching Team. She is Course Leader for the MSc Regenerative Medicine and as a Senior Lecturer in Science she contributes extensively to the teaching provision across all undergraduate levels within the Life Science area.
Dr. Masieri has a substantial record of publications in peer-reviewed journals (please see the list below) and 17 congress abstract presented to International Scientific Meetings (please contact Dr. Masieri for a full list), together with the involvement in several national and international scientific projects, including grant writing and submission.
Believing that the first duty of a scientist is to be open minded and creative, Dr. Masieri is constantly updating and strengthening her knowledge in her expertise field and nourishing her polyhedral culture with elements of art history, philosophy, literature, ancient Greek and Latin studies.
Teaching Focus
The main purpose of Dr. Masieri's teaching is to equip students with a solid theoretical knowledge of Biological principles, along with a thorough vision of applications of the principles learned. Being an active researcher she underpins research-based aspects in her teaching. She is responsible for designing and delivering strongly practical-oriented modules, particularly in the MSc Regenerative Medicine, Bioscience level 5 and 6.
She believes that teaching does not finish in the classroom: through the organisation of extra tutorials, Science Seminar Series, Bioscience Coffee Mornings, Science Summer Activities, Student Awards and Student Trips she is committed to create in her student a strong sense of belonging to the Bioscience Community, and more extensively, to the Science Community.
Module Leader for:
Molecular Biotechnology (level 5, BSc Hons Bioscience)

Microbial Organisms (Co-Leader. Level 5 BSc Hons Bioscience)

Biology of Disease (level 5, BSc Hons Bioscience, NHH, PH)

Molecular Biotechnology(level 5, BSc Hons Bioscience)

Regenerative Medicine(level 6, BSc Hons Bioscience)

Cell Biology and Biotechnology (MSc Regenerative Medicine)

Stem Cell Biology (MSc Regenerative Medicine)

Cell Therapy and Tissue Engineering (Co-Leader. MSc Regenerative Medicine)

Dissertation Project (MSc Regenerative Medicine)
Module Contributor for:
Principles of Anatomy (level 3 Foundation)

Principles of Biology (level 3, Foundation)

Biochemistry (level 4, BSc Hons Bioscience)

Cell Biology (level 4, BSc Hons Bioscience)

Food Analysis (level 5, BSc Hons NHH)

Immunology (level 5, BSc Hons Bioscience)

Research Methods (level 5, BSc Hons Bioscience, NHH, PH)

Dissertation (level 6, BSc Hons Bioscience, NHH, PH)

Advanced Practical Skills (MSc Regenerative Medicine)

Research Methods (MSc Regenerative Medicine)

Developmental Biology and Regeneration (MSc Regenerative Medicine)
Regenerative medicine of the musculoskeletal system, with the use of hESCs, MSCs and iPSC

Cellular and molecular pathways involving chondrocytes, synovial fibroblasts and osteocytes, with a particular focus on pro-inflammatory pathways

Investigation of the effect of low- frequency and low-energy pulsed electromagnetic fields (PEMFs) in biological systems

Molecular and cellular basis of Osteoarthritis versus Rheumatoid Arthritis

Bioreactors as tools to recreate/mimic a full joint-like environment

Preventative approaches (pharmacological, behavioural, diet and exercise-related) to avoid cartilage and joint tissue wasting
Projects
developing a new in vitro protocol to investigate the effect off pro-inflammatory molecules during the differentiation of mesenchymal stem cells towards chondrogenic and osteogenic lineage

Ipswich NHS Trust collaboration project for the derivation of cultures of Synovial Fibroblasts from Rheumatoid Arthritis patients

collaboration project with an Italian SMI partner in the field of medical technology

collaboration project with an Italian orthopaedic research hospital to investigate molecular pro-inflammatory pathways in tendon-derived cells.
Professional Qualifications
2005, University of Ferrara: Master Degree in Biological Sciences, Biotechnological and Bio-molecular Technological curriculum (full 5 year programme), mark 110/110 summa cum laude and special mention

2009, University of Ferrara: PhD in Biomedical, Endocrinological and Neurophysiological Sciences, mark Excellent.
Membership
Member of the Society of Biology (UK) since 2012

Member of the European Orthopaedic Research Society (EORS) since 2016

Honorary Academic Fellowship at the Faculty of Medicine, Surgery and Dentistry, University of Ferrara, for the class BIO/17 Histology, since 2009.
ONGARO, A., PELLATI, A., SETTI, S., MASIERI, F. F,. AQUILA, G., FINI, M., CARUSO, A., DE MATTEI, M. 2012. Electromagnetic fields counteract IL-1² activity during chondrogenesis of bovine mesenchymal stem cells. J Tissue Eng Regen Med. doi: 10.1002/term.1671. [Epub ahead ofprint]

ONGARO, A., VARANI, K., MASIERI, F. F., PELLATI, A., MASSARI, L., CADOSSI, R., VINCENZI, F., BOREA, P. A., FINI, M., CARUSO, A. & DE MATTEI, M. 2012. Electromagnetic Fields (EMFs) and Adenosine Receptors Modulate Prostaglandin E(2) and Cytokine Release in Human Osteoarthritic Synovial Fibroblasts. Journal of Cellular Physiology, 227, 6, 2461-2649.

ONGARO, A., PELLATI, A., MASIERI, F. F., CARUSO, A., SETTI, S., CADOSSI, R., BISCIONE, R., MASSARI, L., FINI, M. & DE MATTEI, M. 2011. Chondroprotective Effects of Pulsed Electromagnetic Fields on Human Cartilage Explants. Bioelectromagnetics, 32, 7, 543-551.

VARANI, K., VINCENZI, F., TOSI, A., TARGA, M., MASIERI, F. F., ONGARO, A., DE MATTEI, M., MASSARI, L. & BOREA, P. A. 2010 Expression and Functional Role of Adenosine Receptors in Modulating Inflammatory Responses in Human Synoviocytes. British Journal of Pharmacology, 160, 1, 101-115.

VARANI, K., DE MATTEI, M., VINCENZI, F., TOSI, A., TARGA, M., MASIERI, F. F., PELLATI, A., MASSARI, L. & BOREA, P. A. 2010. P2X(1) and P2X(3) Purinergic Receptors Differentially Modulate the Inflammatory Response in Human Osteoarthritic Synovial Fibroblasts. Cellular Physiology and Biochemistry, 25, 2-3, 325-336.

DE MATTEI, M., VARANI, K., MASIERI, F. F., PELLATI, A., ONGARO, A., FINI, M., CADOSSI, R., VINCENZI, F., BOREA, P. A. & CARUSO, A. 2009. Adenosine Analogs and Electromagnetic Fields Inhibit Prostaglandin E(2) Release in Bovine Synovial Fibroblasts. Osteoarthritis and Cartilage, 17, 2, 252-262.

MASIERI,F. F. 2009. New Insights and Possible Therapeutic Implications of Adenosine Analogs and Pulsed Electromagnetic Fields (PEMFs) in Osteoarticular Pathologies. EprintsUnife Institutional Open Access Archive of the University of Ferrara, Italy.

ONGARO, A., DE MATTEI, M., DELLA PORTA, M. G., RIGOLIN, G. M., AMBROSIO, C., DI RAIMONDO, F., PELLATI, A., MASIERI, F. F., CARUSO, A., CATOZZI, L. & GEMMATI, D. 2009. Gene Polymorphisms in Folate Metabolizing Enzymes in Adult Acute Lymphoblastic Leukemia: Effects on Methotrexate-Related Toxicity and Survival. Haematologica - The Haematology Journal, 94, 10, 1391-1398.

VARANI, K., DE MATTEI, M., VINCENZI, F., TOSI, A., GESSI, S., MERIGHI, S., PELLATI, A., MASIERI, F., ONGARO, A., BOREA, PA. 2008. Pharmacological Characterization of P2X1 and P2X3 Purinergic Receptors in Bovine Chondrocytes. Osteoarthritis and Cartilage, 16, 11, 1421-1429.

ONGARO, A., DE MATTEI, M., PELLATI, A., CARUSO, A., FERRETTI, S., MASIERI, F.F., FOTINIDI, M., FARINA, I., TROTTA, F., PADOVAN, M. 2008. Can Tumor Necrosis Factor Receptor II Gene 676>G Polymorphism Predict the Response Regarding to Anti-TNFalpha Therapy in Rheumatoid Arthritis? Rheumatology International, 28, 9, 901-908.

DE MATTEI, M., ONGARO, A., MAGALDI, S., GEMMATI, D., LEGNARO, A.A., PALAZZO, A., MASIERI, F., PELLATI, A., CATOZZI, L., CARUSO, A., ZAMBONI, P. 2008. Time- and Dose-Dependent Effects of Chronic Wound Fluid on Human Adult Dermal Fibroblasts. Dermatologic Surgery, 34, 3, 347-56
Media
Stem cell biology and potential applications in tissue regeneration, Musculoskeletal biology, Rheumatoid Arthritis and osteoarthritis, STEM for girls and women, International research collaboration landscapes in the area of science and technology (with direct examples), Erasmus programmes: opportunities for our students and incoming EU students