Events — Institute of Health and Wellbeing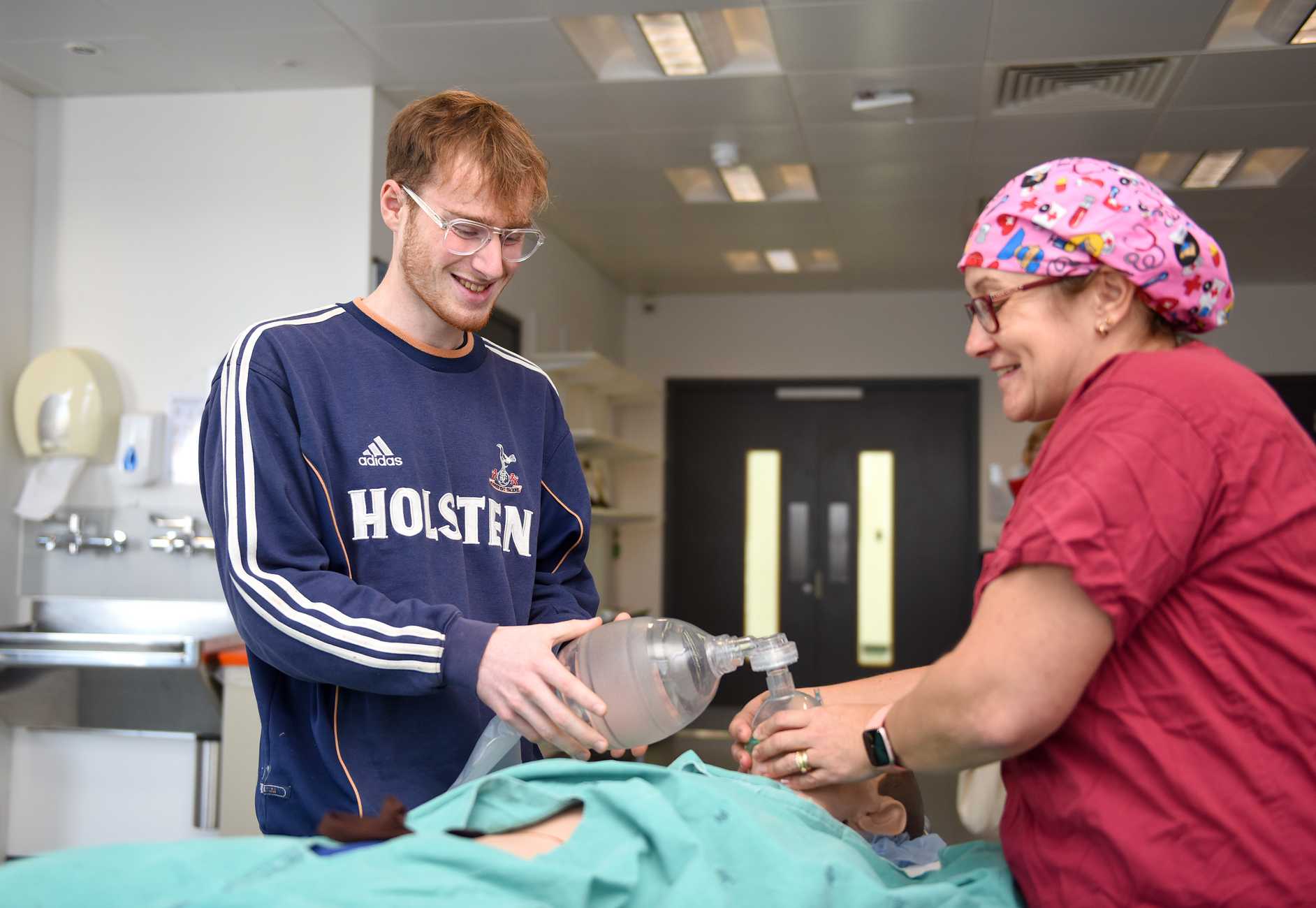 Upcoming Events
Upcoming Events
Check back for upcoming events.
Past Events
24 May 2023
In person event was held at our Ipswich Waterfront Campus.
18 May 2022
At the University of Suffolk (UoS), we are passionate about sport and exercise, a scientific discipline that is growing rapidly. Our University plays a leading role in the production of innovative scientific evidence, which has a real impact at both national and international levels.
The symposium was sponsored by STATSports and Metrica Sports.
This event enabled guests to hear from internationally recognised sports scientists, about the latest industry standards and scientific thinking.
News
Professor Valerie Gladwell, Director of the University's Institute of Health and Wellbeing was one of around 14 GB age group athletes (out of 400 GB athletes who attended the event as a whole) who took part in both races of the 2023 Europe Triathlon Championships in Madrid this month.
Despite suffering from Crohn's and a blood clot on her lung hampering her training efforts, Professor Gladwell finished 13th in the Saturday 'Standard' event on June 3 and finished 10th in the 'Sprint' a day later.
Water quality issues resulted in the triathlons becoming duathlons on both days, with an additional run replacing the swimming legs. Saturday's 'Standard' featured a 5km run, 40km bike ride, and 10km run, while Sunday's 'Sprint' comprised a 2.5km run, 20km bike and 5km run.
Professor Gladwell said: "I was thrilled to represent GB – it was an amazing experience and I really hope to do more of this in the future. I am inspired by my children who take part in triathlons and I cannot do it without the support of my husband and family.
"I had hoped to finish a bit higher but I suffer from Crohn's and had been in flare since November and it is just under control. I also had a blood clot on my lung in early March so I had to take my training very steady and not over-push myself in both training and the races."
Professor Gladwell was selected to represent GB in her age group after securing a top 20 slot in qualifiers in May last year at Eton Dorney for the Sprint and in Leeds in June for the Standard.
Her training regime includes running alongside her daughter, Darcy, at Ipswich Harriers and is also a member of TRISudbury for swimming training.
She said she did her first triathlon in 2021 during the Covid-19 pandemic, and took up the sport thanks to her son.
"The reason I took it up is because my son, Harvey, suffers from ulcerative colitis. In 2020 he had his colon removed and when he was in his hospital bed he said 'I am doing an Iron Man and you are going to do it with me'," Professor Gladwell said.
The pair completed a DIY 'Iron Man' in August 2021, raising more than £2,000 for Crohn's and Colitis UK. Professor Gladwell is now eyeing the world championships in Malaga in 2024, with a qualifying event coming up at the end of July in Sunderland next on her radar.
Professor Gladwell is Director of the University's Institute of Health and Wellbeing, with current research projects exploring a range of important areas such as the Menopause, active travel, physical activity, Diabetes and NHS Neighbourhood Teams.
26 July 2023
Professor Colin Martin had three new books published in June 2023.
30 June 2023
Members of the Institute's Advanced Clinical Practitioner (ACP) project research team attended the Suffolk and North East Essex ACP conference held at Ipswich Town FC today.
The conference was an opportunity for networking and knowledge share among local allied health practitioners from a range of professional roles, from nursing, to paramedics and mental health care, whom are either Advanced Clinical Practitioners (ACP) already or are interested in working towards accreditation.
At the conference, Dr Naomi Brewer, Dr Ariya Arvant and Miranda Hyde gave a presentation on research being carried out on a number of different streams around the ACP role, its effectivity, and barriers to engagement and qualification as an ACP.
There were opportunities for delegates to find out more about the University of Suffolk and our post-graduate education, with a lot of enquires regarding PGR complimentary studies, CPD, and PhD opportunities.