Storytelling Conference attracts international speakers to Suffolk
---
Date

11 July 2023

Time to read

5 minute read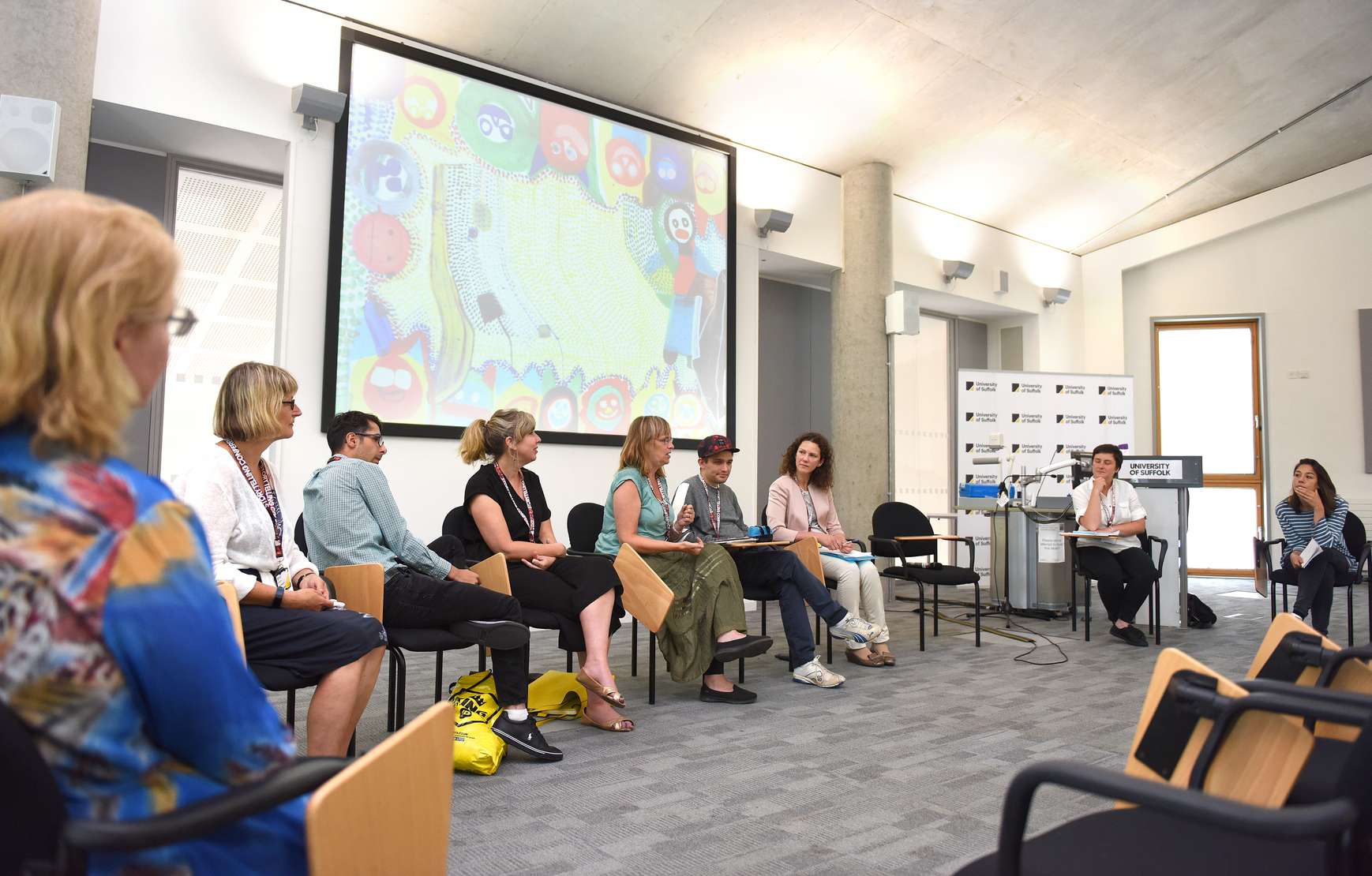 Speakers from across the world are visiting the University of Suffolk this week for the return of the conference hailing the power of storytelling across all disciplines.
Following the successful inaugural conference in 2018, the second Suffolk Storytelling Conference – which was postponed because of Covid-19 – takes place at the Ipswich campus on July 11 and 12 this week.
Speakers from across the university will be joined by academics worldwide, including scholars from China, Canada, India, Germany and Italy among others.
The unique event celebrates the breadth of stories across a huge range of disciplines, with speakers discussing storytelling in nursing, radiography, English literature, sociology, business management, education, fine art, history and poetry.
A book entitled Stories, Storytellers and Storytelling was published following the 2018 conference, with plans for a special edition of a journal to follow this year's event.
The event has been put together as a collaboration between the University's Suffolk Business School and the School of Social Sciences and Humanities.
Dr Tom Vine, Associate Professor from the University of Suffolk's Leadership and Management Academy who is organising the event, said:
"An area of strength for the University of Suffolk is its ability to bring together different disciplines. We get to know scholars from other subjects very well and bring together experts from the natural sciences, social sciences, and humanities.
"That is the aim of this conference – storytelling is common in humanities but increasingly it is finding traction in both the social and natural sciences.
"For example, few of us will understand the mathematics that underpin Newton's notion of gravity but many more of us will remember the story of the apple falling on the young Newton's head, and this is where the value of storytelling lies.
"It's great to be able to host this conference once again in person and showcase how storytelling narratives are used in all disciplines and cultures."
Sessions from University of Suffolk speakers will include talks on how radiography educators use stories of their experiences to help students in their practise, research collating the experiences of learners on degree apprenticeships, and the ethics of using archive material in historical fiction.
It also features a panel discussing the highly successful Suffolk Arboretum collection of short stories penned by MA Creative and Critical Writing students and published in October last year.
As well as celebrating the diversity of storytelling worldwide, the conference also aims to be an informal and friendly space for PhD students and early career researchers to begin their journey on the conference circuit.
To find out more about the event, visit the website here: Storytelling Conference | University of Suffolk (uos.ac.uk)