Roma Students Enjoy University's Outreach Programme
---
Date

14 July 2023

Time to read

3 minute read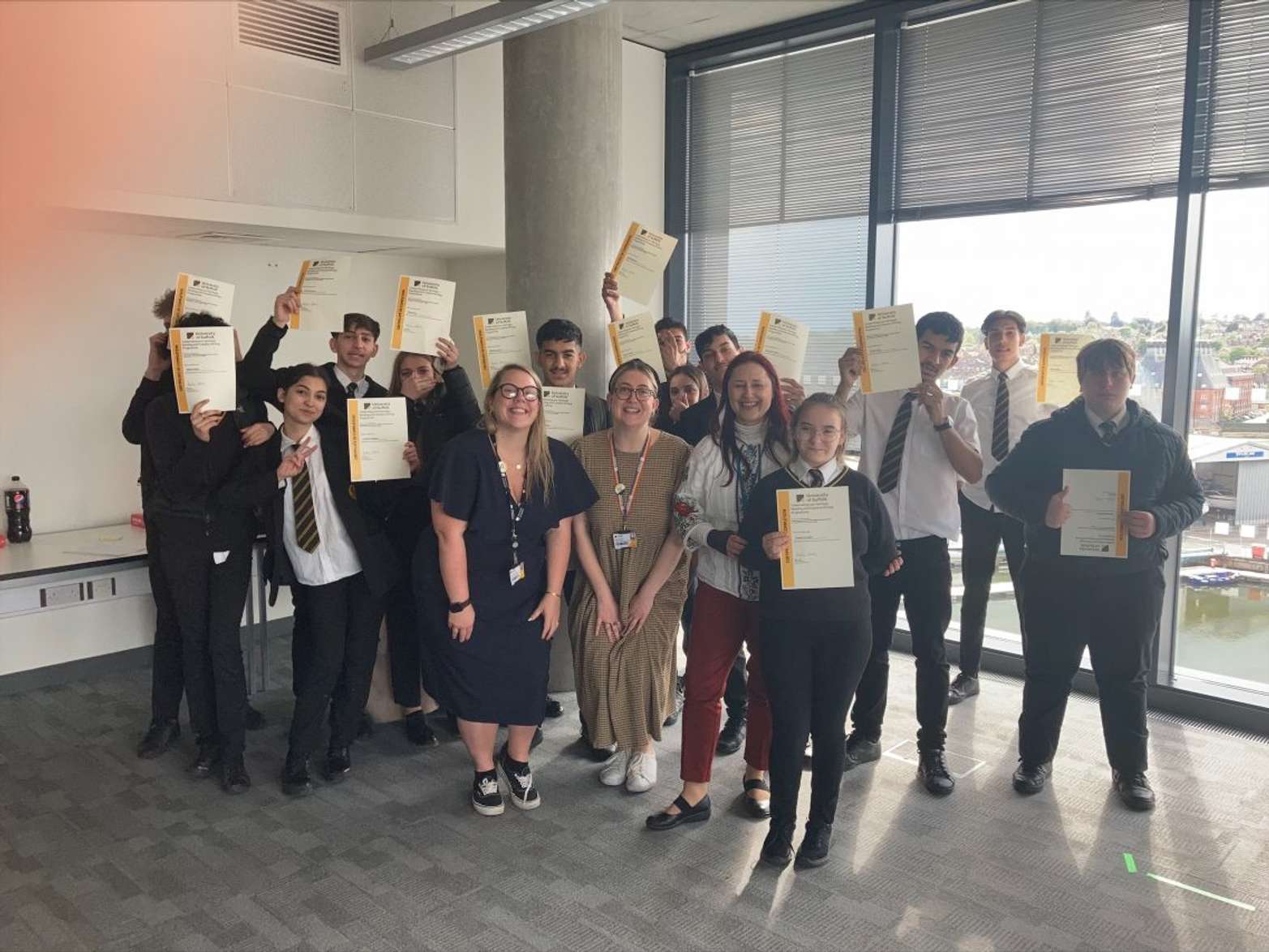 Roma students at Stoke High School in Ipswich have enjoyed creative writing workshops as part of the University of Suffolk's community outreach programme.
The programme to support a group of 15 Year 10 Roma students included workshops delivered by the University's English and Creative Writing teams and interactive sessions to improve reading and writing with the theme of celebrating where the students come from.
The students also took part in a practical session which looked at developing skills in leadership, problem solving, teamwork and communication, delivered by University of Suffolk Higher Education Champions, Aimee Hayes and Charlotte Imlach.
They also enjoyed a visit to the University's Ipswich campus to continue the programme, concentrating on reading and writing with the English team, a poetry session with Dr Chrissie Dacosta and a talk with author, Patrice Lawrence MBE.
Dr Darragh Martin, course leader for BA (Hons) English at the University of Suffolk said: "It was a pleasure and a privilege to deliver creative writing workshops to Stoke High School students from a Roma background.
Over six weeks, students worked to develop their writing skills and explore their identities, everything from the meanings behind their names to stereotypes that people might have about Roma people.
"Throughout the workshops, the students were enthusiastic, energetic, and very thoughtful - a wonderful group to work with."
Aimee Hayes, Higher Education Champion at the University said the students brought energy and enthusiasm to the sessions.
"It was a pleasure to work with this group of students from Stoke High School. It was great to hear from the feedback that the students felt they could express themselves and celebrate their culture and heritage throughout the programme, whilst working on their reading and writing in English skills."
Otilia Teodorescu, pastoral officer at Stoke High School said: "They loved it, they felt accepted, they felt included and you could say that they were at the right place by the simple fact they were engaging in the activities they were doing.
"From my point of view this kind of programmes offer a feeling of inclusion which we all do face it at least one time in life, when we change schools, jobs, homes."