Suffolk PCC Visits DigiTech Centre
---
Date

10 August 2023

Time to read

2 minute read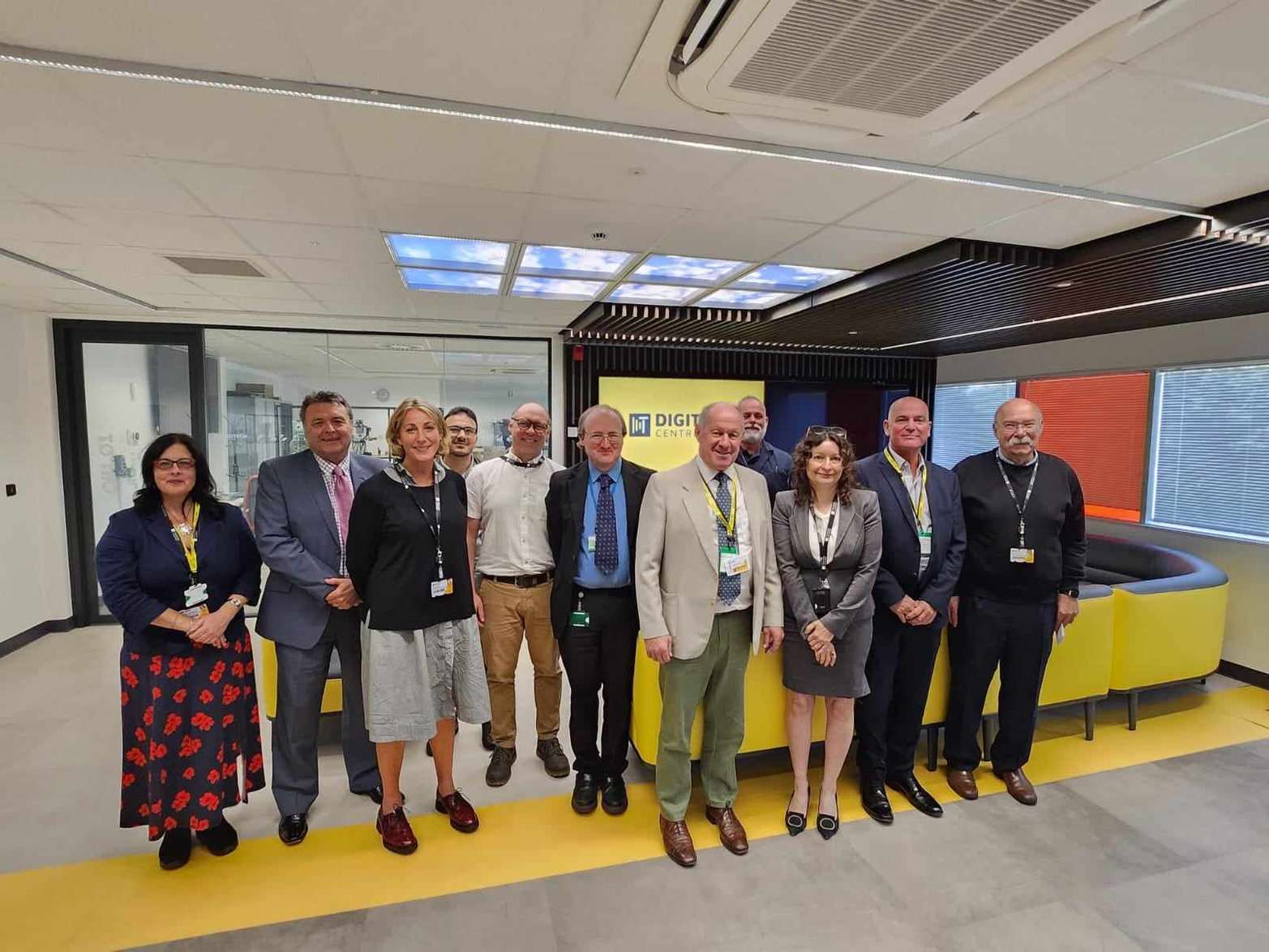 Suffolk's Police and Crime Commissioner visited the University of Suffolk's DigiTech Centre at BT's Adastral Park this week.
Tim Passmore was welcomed by Professor Sara de Freitas, head of the University's Digital Futures Institute before touring the facilities which support students on degree courses including computing, data science and artificial intelligence, and digital and technology solutions.
Mr Passmore was shown around the centre by Professor Nicholas Caldwell, professor of systems engineering at the university.
Professor de Freitas said the aim of the day was to identify areas for potential collaboration.
"I found Tim Passmore's visit very helpful and insightful and I feel I have a much better understanding of the problems and challenges faced by Suffolk Constabulary," she said.
Speaking after his visit, Mr Passmore said: "It has been fantastic and fascinating visit to the University of Suffolk's DigiTech Centre.
"We had some really interesting discussions and this centre, and the University, are jewels in the crown of Suffolk which have enormous potential.
"I look forward to keeping in touch and examining what research opportunities are available as I am convinced technology has a major role to play in keeping us safe and to be a huge benefit to society."
During the visit he was also shown the University's Smart House, a sustainable home, by Professor Darryl Newport, professor of energy and sustainable development at the University of Suffolk.