New Community Interest Company Awarded Dentistry Contract at University
---
Date

20 July 2023

Time to read

6 minute read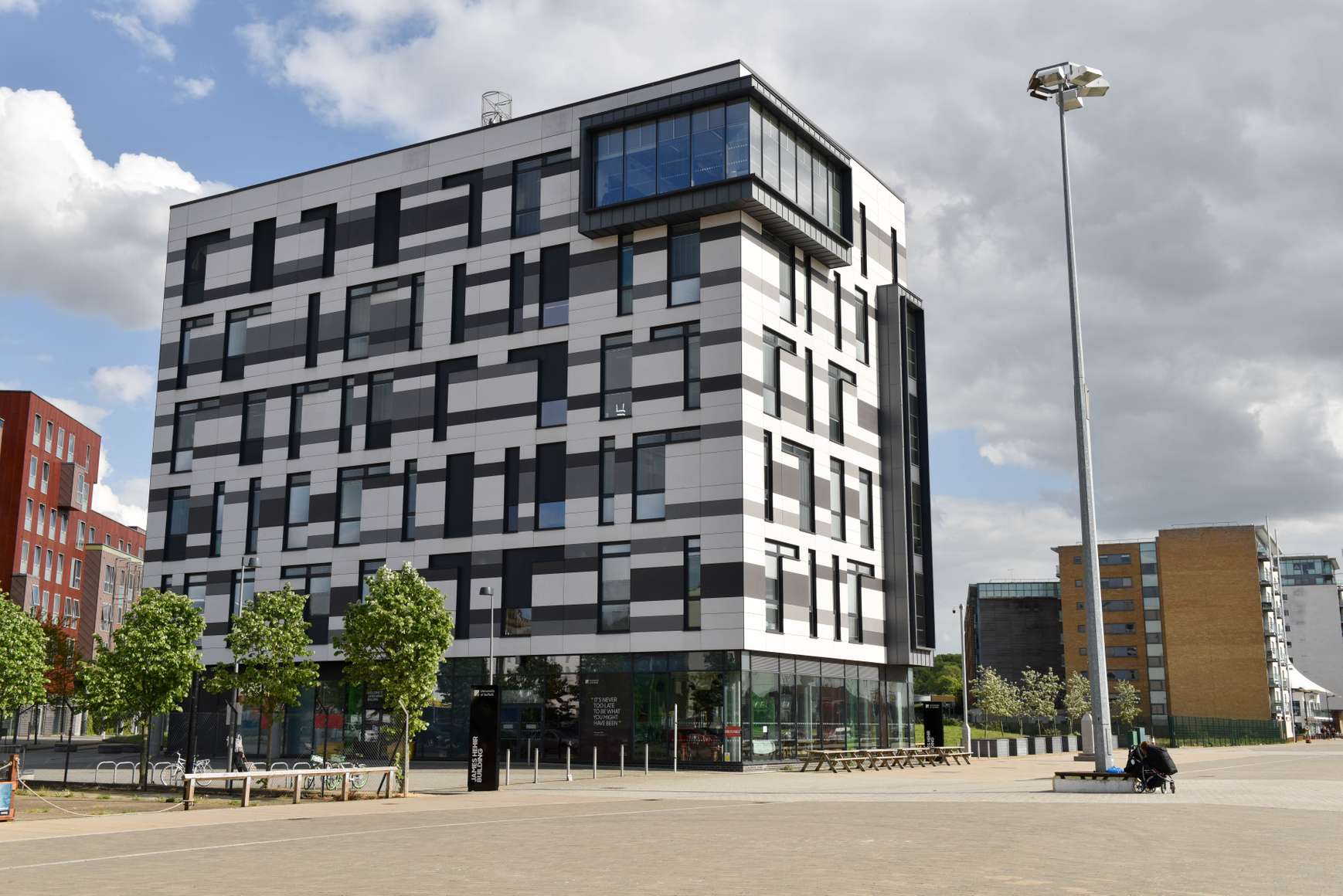 A new community interest company based at the University of Suffolk has secured an innovative new dentistry contract which will train future dental health professionals and provide an additional 18,000 hours of NHS-only dental appointments a year.
The University of Suffolk Dental Community Interest Company (CIC) will deliver the new NHS Primary Care Dentistry supporting Dental Workforce Training and Education contract with a total budget of £2.2m a year over an initial five-year term. The contract includes an option to extend by a further two years. Details of how to book appointments will be available nearer the date of opening, Winter 2023.
People are asked to please avoid contacting the university to book an appointment until further details become available.
There will be ten fully-equipped dental surgery units in the University of Suffolk's James Hehir building on the Ipswich waterfront. The new service will also provide a teaching environment for student dental hygienists and therapists at the university and will offer placements for local dental nurses, dental therapists and hygienists who have recently qualified or are currently in training.
Dr Ed Garratt, Chief Executive of the Suffolk and North East Essex Integrated Care Board (SNEE ICB), which awarded the contract, said: "We took over dental commissioning responsibilities from NHS England on 1 April this year and we are determined to increase both the number of NHS dental appointments available and the dental workforce. This initiative will allow us to achieve both aims, by delivering annually 18,000 additional hours of NHS only dental appointments and attract dental workforce to train and hopefully stay locally.
"I am delighted to welcome the University of Suffolk Dental CIC as our new provider and am confident they will bring a dynamic and innovative approach to building more sustainable dental services in the future."
Lizzie Mapplebeck, Associate Director of Strategic Change, SNEE ICB, said: "The award of this contract marks the start of plans to deliver timely access to NHS dental services for everyone in Suffolk and north east Essex in the medium to long term.
"Today's announcement is not a quick fix for all the problems in NHS dental provision. There is no quick fix.
"However, we are working to expand the service as quickly as possible, while ensuring the highest standards of patient safety. We ask the public to please bear with us as we establish this new NHS dental provision."
Lorraine Mattis, Chief Executive at the University of Suffolk Dental CIC, said: "I am delighted that the University of Suffolk Dental Community Interest Company has been awarded this contract. We are excited at the prospect of developing a new model of organising and delivering dental care. "This is only the start of our plans and we hope to build further innovations in the future."
Professor Helen Langton, Vice-Chancellor at the University of Suffolk, said "One of the key aspects of this is providing workforce solutions to the current oral health challenges that exist.
"This will involve looking at what the current workforce can do by providing training that is further integrated with wider health care. The dental training and education aspect will include post graduate educational opportunities as well as wider training opportunities for newly qualified dentists alongside training of dental nurses, therapists and hygienists."
Andy Yacoub, Chief Executive, Healthwatch Suffolk, said: "Difficulty accessing NHS dentistry has been an enduring and critical health issue for people of all ages, across the whole of Suffolk, since April 2020. This new and unique treatment, training and academic social enterprise, is therefore a welcome investment from NHS leaders locally.
"With the right outcomes in mind, it will hopefully allow for additional much needed appointments, particularly for our more vulnerable communities, from across east and west Suffolk (and north east Essex).
"The emphasis on attracting new staff, an academy for hygienists and then nurses, and enhancing the skills of the local dental workforce, is particularly important for future services.
"This initiative will not fully address gaps in the provision for all Suffolk residents, but it is a positive local development in NHS dental care, and an important action to address inequality in NHS service access."