Lecturer Shortlisted for National Award
---
Date

2 August 2023

Time to read

2 minute read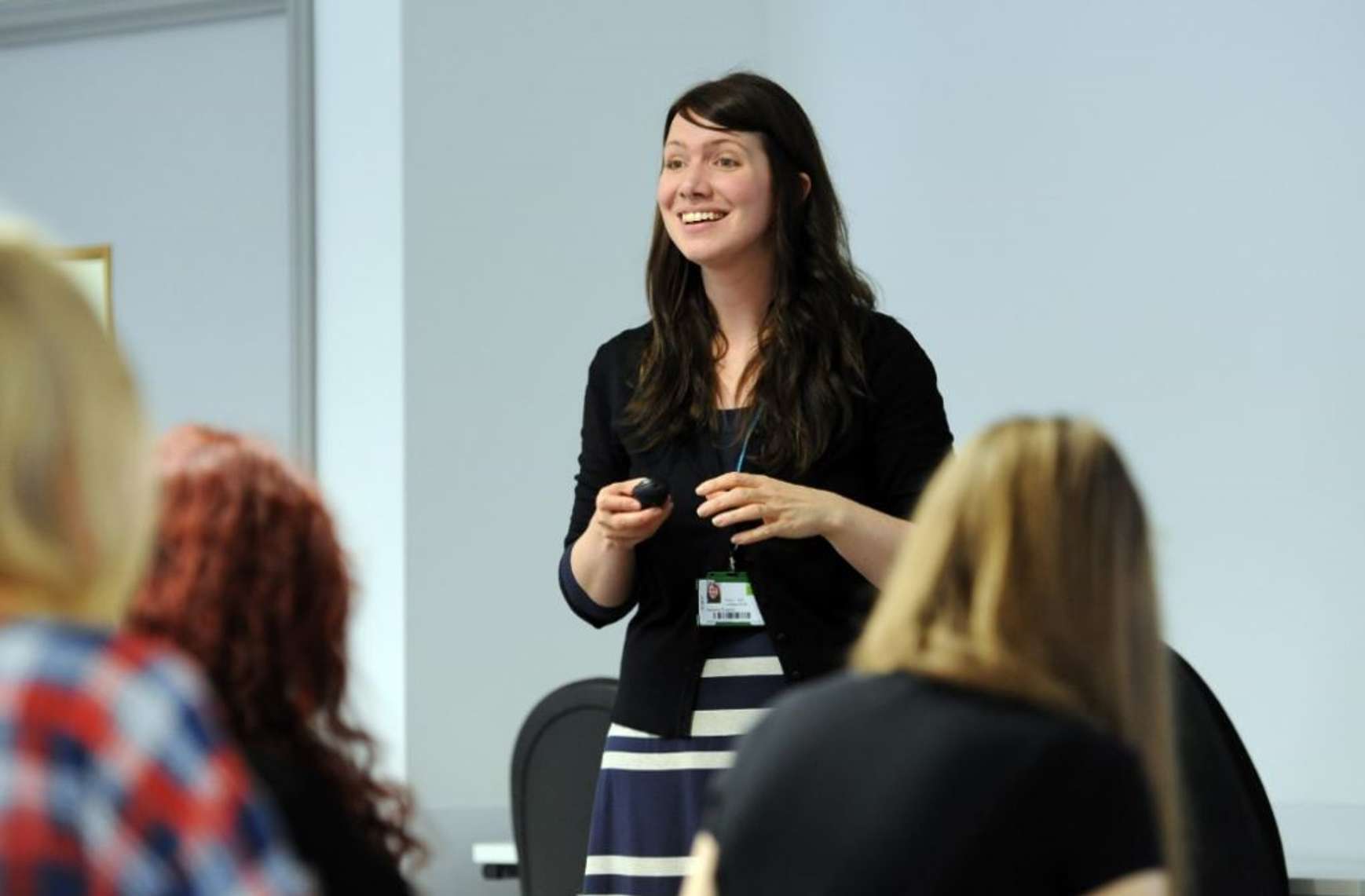 A University of Suffolk lecturer has been shortlisted for a national award.
Dr Lindsey Scott, Senior Lecturer in English and Course Leader for MA Creative and Critical Writing, has been shortlisted for the Find A University Masters Teacher of the Year.
Lindsey is one of five to be shortlisted for the award which celebrates an individual who creates an exceptionally positive and encouraging learning environment, gives their students high-quality constructive feedback, is passionate about their subject, and always puts students first.
The announcement came as a surprise as she had been nominated by her students and Lindsey only found out when the team at Find A University got in touch with her.
Commenting on the nomination, Lindsey said: "I recently discovered that our MA Course Rep submitted a nomination on behalf of the cohort which was such a kind and thoughtful thing to do, especially as I've never been nominated for a Postgrad Award before. I'm so grateful."
Lindsey has been teaching in higher education for almost 20 years and in September, when the results are announced, she will be starting her tenth year of teaching at the University of Suffolk.
As Senior Lecturer in English and Course Leader for the MA Creative and Critical Writing, Lindsey leads postgraduate modules in Children's Literature, Adaptation, and the Dissertation Project. She also teaches undergraduates on the BA (Hons) English and supervises PhD students.
Lindsey continued: "I love teaching. It's something I always wanted to do and I feel so lucky working at a university that values teaching and learning and the student experience.
"I enjoy sharing ideas with students and learning from them in every session. It's wonderful to see them building their confidence and going on to achieve their goals, whether that's writing a novel, starting their dream job or finishing a difficult essay.
"It's an incredible privilege to be in the top five for this teaching award and knowing that our students enjoy the MA is really satisfying. I would like to say a huge thank you to this year's cohort and our course alumni for being such a pleasure to work with."
MA student Charlie Brodie, who also received a nomination in the Postgrad Awards for Masters Student of the Year paid tribute to Lindsey's commitment: "There's honestly not a better person who deserves to be shortlisted. A brilliant woman who always leads with kindness and truly cares about all of her students. I feel so completely honoured to have been taught by Lindsey."