Inspire Partnership Sports Facilities Get The Go Ahead
---
Date

4 August 2023

Time to read

2 minute read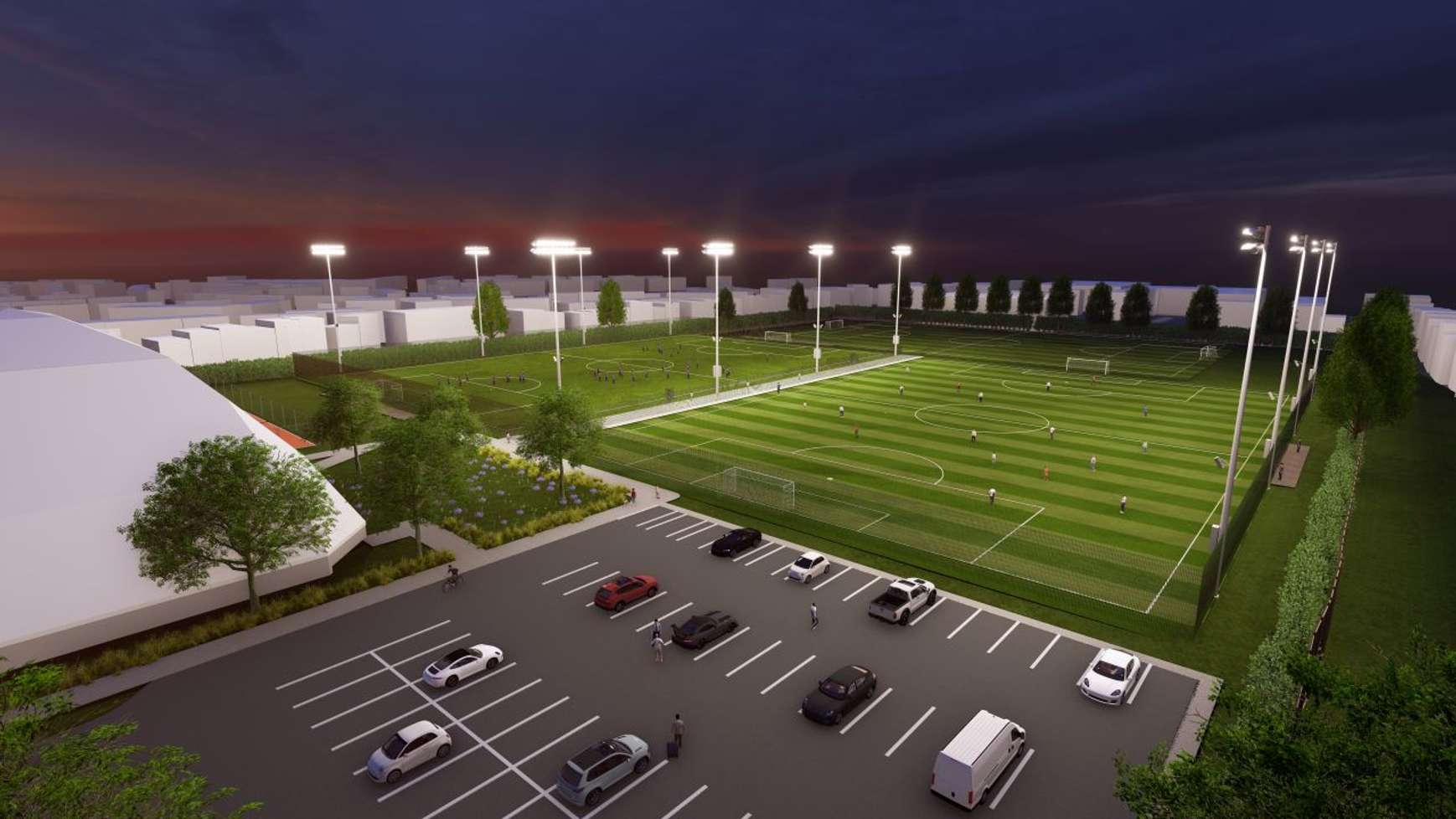 Planning permission has been granted for the creation of cutting-edge sports facilities on Lindbergh Road in Ipswich.
The forthcoming development is a result of a partnership between the University of Suffolk and the leading youth charity, Inspire, which will see new facilities added to Inspire's Ipswich site, the former home of Holywells High School.
Shown in the 3D renders, plans include an enclosed full-size grass pitch to BUCS (British Universities & Colleges Sport) standards with security fencing and floodlighting, and an all-weather pitch.
Both organisations hope that the facilities will enable students and the wider community to participate in a variety of sports and recreation, which will support overall health and wellbeing.
The application also proposes additional car parking space on the existing Lindbergh Community Centre site occupied by the charity.
Terry Baxter, CEO of Inspire, said: "We believe that sports and physical activity play a pivotal role in enhancing health and wellbeing. We are excited for this partnership to bring the local community closer together and to support young people's health and wellbeing."
Tim Greenacre, University of Suffolk's Chief Operating Officer, said: "Our partnership with Inspire and the development of new sports pitches is part of our long term vision for improving sport and wellbeing facilities for our students. The new sports facilities will not only be welcomed by our students but will also be an asset for the local community."
Katie Pickard, President (Activities and Wellbeing) University of Suffolk Students' Union, said:
"We are really excited about the progress being made on improving sports facilities for students. We know that access to sport plays a huge role both in improving wellbeing and providing an opportunity to socialise with other people."
Ipswich borough Councillor, Ruman Muhith, said: "These modern amenities will have a positive impact on nurturing talent, promoting healthy lifestyles, and fostering a strong sense of unity among the local community and students at the University. I am absolutely delighted by the fantastic news."