Influential research to help Suffolk schools plan music provision
---
Date

18 July 2023

Time to read

6 minute read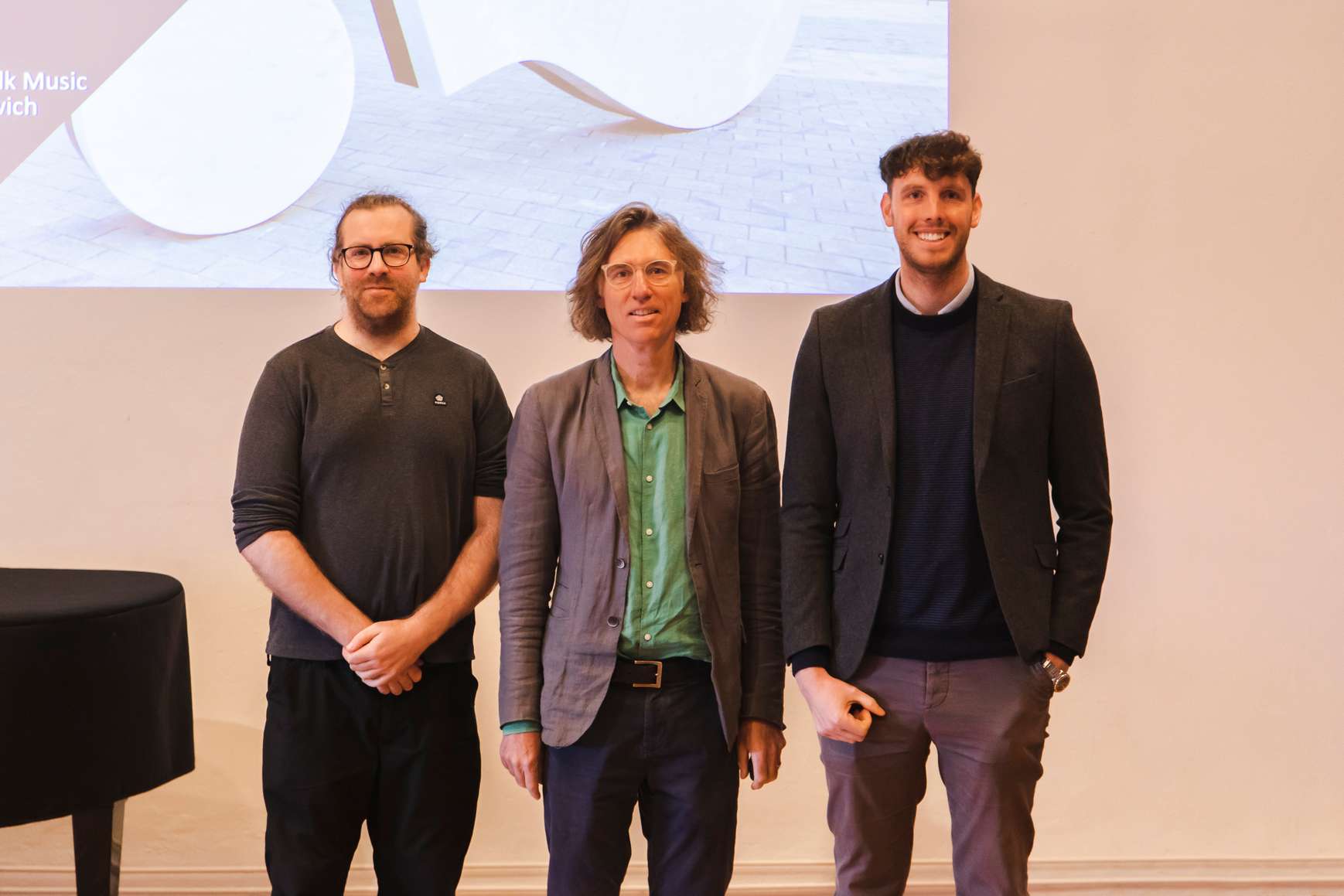 Music education should hold a similar status to other core curriculum subjects because of its important role in boosting pupils' wellbeing, an influential report penned by the University of Suffolk has found.
Music Education in Suffolk: Mapping provision and moving towards music for all, published today, has mapped the county's state school music provision and responds to last year's government policy paper which will require all schools to have a music plan in place for September 2023.
The report, commissioned by Britten Pears Arts with support from Suffolk Music Hub and Norfolk & Norwich Festival Bridge, will be influential in helping schools plan their music education in future, and inform the future commissioning of music hub provision in the region.
Music hubs play a key role in supporting music provision in English state schools, with data from the report indicating that around half of the county's 100,000 school pupils attend schools engaged with a music hub. In 2021/22 135 primary and 19 secondary schools in Suffolk worked with Suffolk Music Hub to provide music education to pupils.
The report, written by University of Suffolk academics David James, Phil Nicholson and David Atkins, has made a series of recommendations, which include:
Putting music education on a similar status to other core curriculum subjects because of the significant impacts it has on student wellbeing, motivation and wider education attainment outcomes
Developing progression routes through school for music-making opportunities
Developing a financial model to ensure schools with higher levels of Pupil Premium do not fear financial fallout from parents unable to take up a paid-for music offer through the hub or from visiting music teachers
Making singing and music instrument learning available for all state school pupils
Facilitating partnerships for independent schools with underutilised music resources to support state schools
Developing continuous professional development opportunities for non-specialist staff
Exploring 'musician in residence' opportunities
Using existing music venues and events in Suffolk as a key resource for children to experience musical performances
The research – which included data analysis, focus group feedback and engagement with a large number of stakeholders – found there was a weak but significant link between a school's percentage of pupils eligible for Pupil Premium and its engagement with the music hub, suggesting that cost is a barrier to music education.
It also reported that the stigma attached to some instruments and genres of music, as well as the quality of teachers were important for engaging students.
The report continued that a 'leadership lottery' existed, where schools had the flexibility to design their own provision but it was dependent on the commitment of leaders.
The government's refreshed National Plan for Music Education published last year urges schools to have a music plan in place by September 2023, and says that all state-funded schools should teach music for at least an hour a week from key stages 1 to 3.
Associate Professor David James, Head of Law and Social Sciences and report co-author, said:
"This report offers multiple recommendations: widen the musical curriculum; acknowledge the importance of parents; continue the professional development of teachers; and reflect on the organisation of the music hub. These recommendations align with the recent policy paper and will help address the gaps and barriers in Suffolk's music education.
"Music education is often viewed as a mechanism to support other learning goals, such as numeracy or literacy. What is key in this report, and the value that underpins our proposed solutions, is that music education is also important in its own right.
"Faced with financial cuts in real terms on our state provision of music education, it has never been more critical for Suffolk to consider how to optimise the great work that happens across the county."
Early findings were presented to delegates at Snape Maltings in June 2023, which included local schools and national experts.
The report's publication comes ahead of tenders being launched for a new music hub service that will cover Suffolk and Norfolk, meaning the report will play a key role in organisations developing their bids.