Honorary graduates for 2023 named
---
Date

29 August 2023

Time to read

8 minute read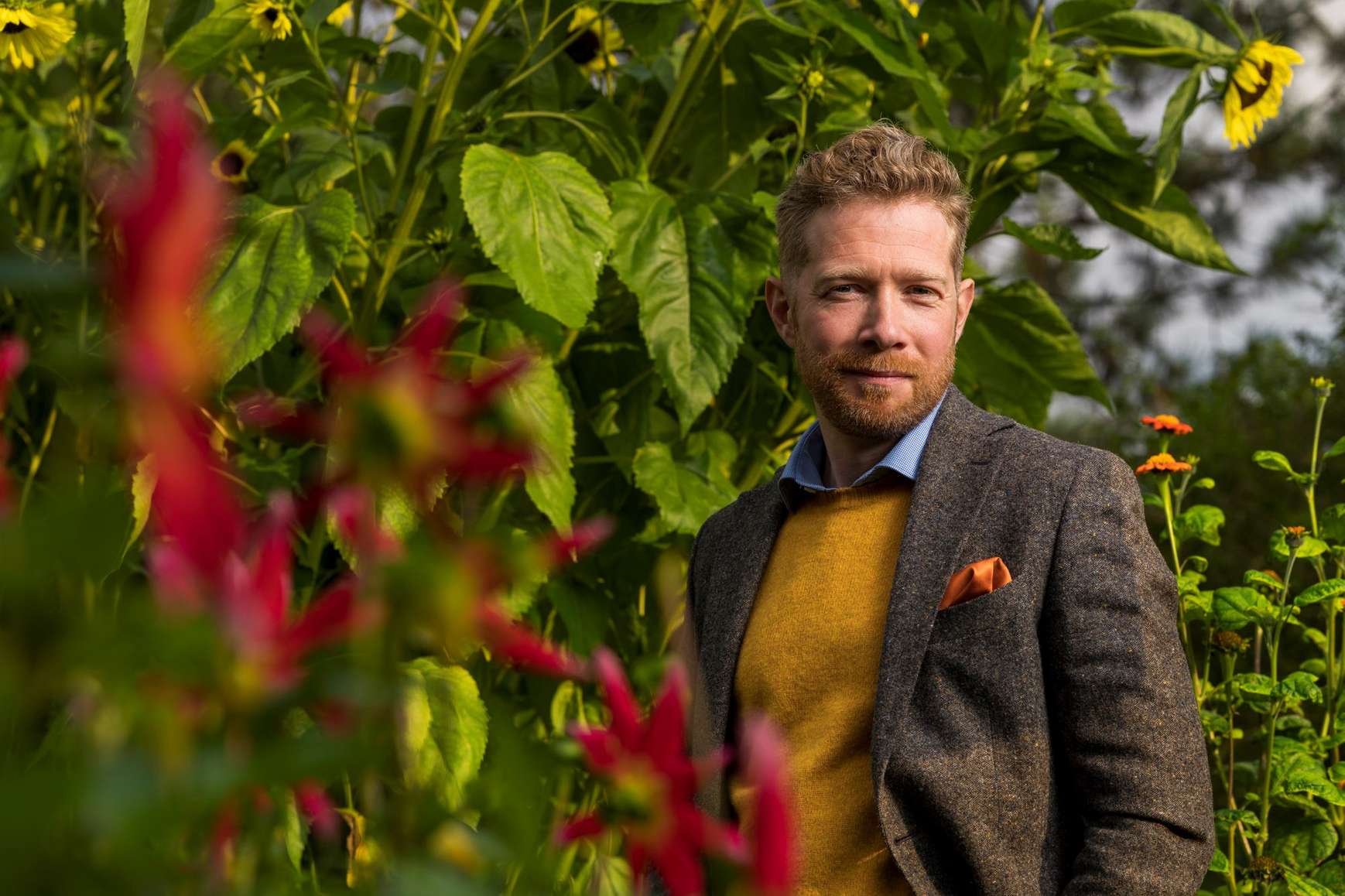 A renowned local dialect expert and a champion against loneliness are among this year's honorary doctorates at the University of Suffolk.
Charlie Haylock, who is known for his knowledge of the Suffolk dialect and Ann Osborn, chief executive of the Rural Coffee Caravan will join former Mayor of Ipswich Hamil Clarke MBE, nurse Cathy Ryan MBE and broadcaster Zeb Soanes who will all be recognised as Honorary Graduates at the University's graduation ceremonies in October.
Well known for entertaining people with his take on the unique Suffolk dialect, Charlie Haylock helped actor Ralph Fiennes perfect the accent for his role as archaeologist Basil Brown in the 2021 film The Dig about the Sutton Hoo discoveries.
His early childhood was spent in Edwardstone, where he listened to his grandfather, Bill Haylock, sharing folk stories from across the county.
He carried on the tradition in folk sessions during the 1980s and '90s and produced two CDs. His unique talks about the Suffolk dialect for audiences in Suffolk theatres, U3As, WIs, schools and local history groups were always popular.
In 2004 Charlie wrote a Suffolk dialect book, "Sloightly on th' Huh" which became the best-selling book in Suffolk that year and he was instrumental in organising the Suffolk section of the BBC's project on English dialects.
Commenting on the award, Charlie said: "I feel very honoured to receive such an award. An Honorary Doctorate, I am overwhelmed.
"I do what I do because I love doing it, and obviously other people appreciate what I do too, otherwise I wouldn't be receiving this prestigious award.
"I feel very humble, and at the same time, very proud. It just leaves me to say, 'Thank yer koindly t'getha'."
Ann Osborn is the backbone of the Rural Coffee Caravan which visits remote parts of the county, bringing people together who would otherwise be on their own.
She also founded the 500 Suffolk Reasons initiative which is looking for 500 people to give just £1 a week which is then distributed to local people in financial crisis.
Despite always wanting to become a teacher, Ann did not have the support required to get through A levels and so missed out on the chance to go to university.
Ann worked in both London and Australia before settling in rural Suffolk with her husband and two children in 1987.
With her husband working away, Ann had sole midweek care of four children, a father with dementia and her elderly mother-in-law.
Ann felt incredibly lonely and pushed herself to make social contacts in her local community.
In 2004 Ann became The Rural Coffee Caravan's only paid staff member managing one caravan and handful of volunteers.
Now with well over 60 volunteers, eight paid staff and an entire fleet of caravans, Ann is credited by the Founder, Canon Revd Sally Fogden OBE, as having been instrumental in the charity's widespread success, helping to make a difference to thousands of isolated and vulnerable people across the county.
Ann commented: "I am thrilled but utterly overwhelmed by this award and have imposter syndrome, but I'm accepting it for a lot of reasons.
"It's for the entire Rural Coffee Caravan team, because I'm so proud of the work we've done together; also on behalf of anyone who achieves personal goals despite other people telling them they cannot be successful, and because it has always been a dream to graduate from university.
"To get this from the University of Suffolk, in the county I love, is just incredible.
"Going into the world of work without any tangible qualifications and little confidence, I am pleased I managed to go on and do something so positive with my working life.
"Never in my wildest imagination did I think this Award would happen to me."
Hamil Clarke MBE has twice been Mayor of Ipswich and the honour acknowledges his contributions to community development in the town.
He was a founding member of the Ipswich Caribbean Association 40 years ago and was a borough councillor for a quarter of a century.
He also helped establish the Ipswich and Suffolk Council for Racial Equality (ISCRE) and now acts as chair of board of trustees.
Hamil said: "The University of Suffolk continues to transform countless lives and paves the way for brighter futures and I am immensely grateful to be associated with such an institution.
"I express my appreciation and remain committed to striving for greater knowledge to inspire future generations to thrive.
"My belief is, sharing knowledge and experience is important so that others can work towards a more just, equitable, and prosperous Suffolk.
"I am pleased to accept this degree from the University of Suffolk which fills me with great pride.
"This university is an institution that values education and intellectual learning and I shall continue to use all of my knowledge to help others to learn."
Lowestoft born broadcaster Zeb Soanes remains deeply committed to his Suffolk roots.
For over two decades he was an authoritative newsreader and reassuring voice of the Shipping Forecast on BBC Radio 4 and announced some of the biggest events in recent years; from the final result of the Brexit referendum and the election of Donald Trump to the unfolding of the Coronavirus pandemic.
He currently presents Smooth Classics at Seven on Classic FM, the UK's most popular classical music station.
Sunday Times readers voted him their favourite male voice on UK radio and on television, and his was the first voice to launch BBC Four, where he also presented the BBC Proms.
He is currently leading a campaign to erect a statue of his hometown hero, Benjamin Britten on the seafront opposite the composer's birthplace.
"Suffolk remains such a deep part of who I am. To be honoured in this way by the University of Suffolk, means the world to me," he said.
Cathy Ryan MBE's nursing career has run alongside her passion for charity work.
Supporting education for orphans in Africa, observing health care for Aboriginal communities or providing and improving care for those with dementia and those needing end of life care at home, have been some of the challenges close to her heart.
She qualified as a State Registered Nurse (SRN) in 1978 , starting as a staff nurse at Ipswich Hospital, moving into private care, management, education, consultancy and eventually back to the NHS front line.
She juggled being a mother, carer and full-time nurse while undertaking research and study.
She has described herself as a reluctant student, and started her own PhD many years ago, but due to her mother having Alzheimer's it fell by the wayside as she became a full-time carer.
She was given the title of Queens Nurse in 2016 and awarded an MBE for Services to Nursing and Fundraising in Suffolk in 2020.
Cathy said: "To be given an Honorary Doctorate from the University of Suffolk where it all started, almost 50 years to the day, is just so fantastic."
Professor Helen Langton MBE, Vice-Chancellor at the University of Suffolk said: ""Here at the University of Suffolk we are looking forward to welcoming this year's honorary graduates, recognising their individual achievements.
"They represent the diversity and spirit of Suffolk and will be excellent ambassadors for the University and the county."
Former Honorary Graduates at the University of Suffolk have included Ed Sheeran, Jo Brand, Nik Kershaw and Mark Murphy MBE.