Games Studio Founded by Suffolk Alumni Headed to Expo
---
Date

20 September 2022

Time to read

3 minute read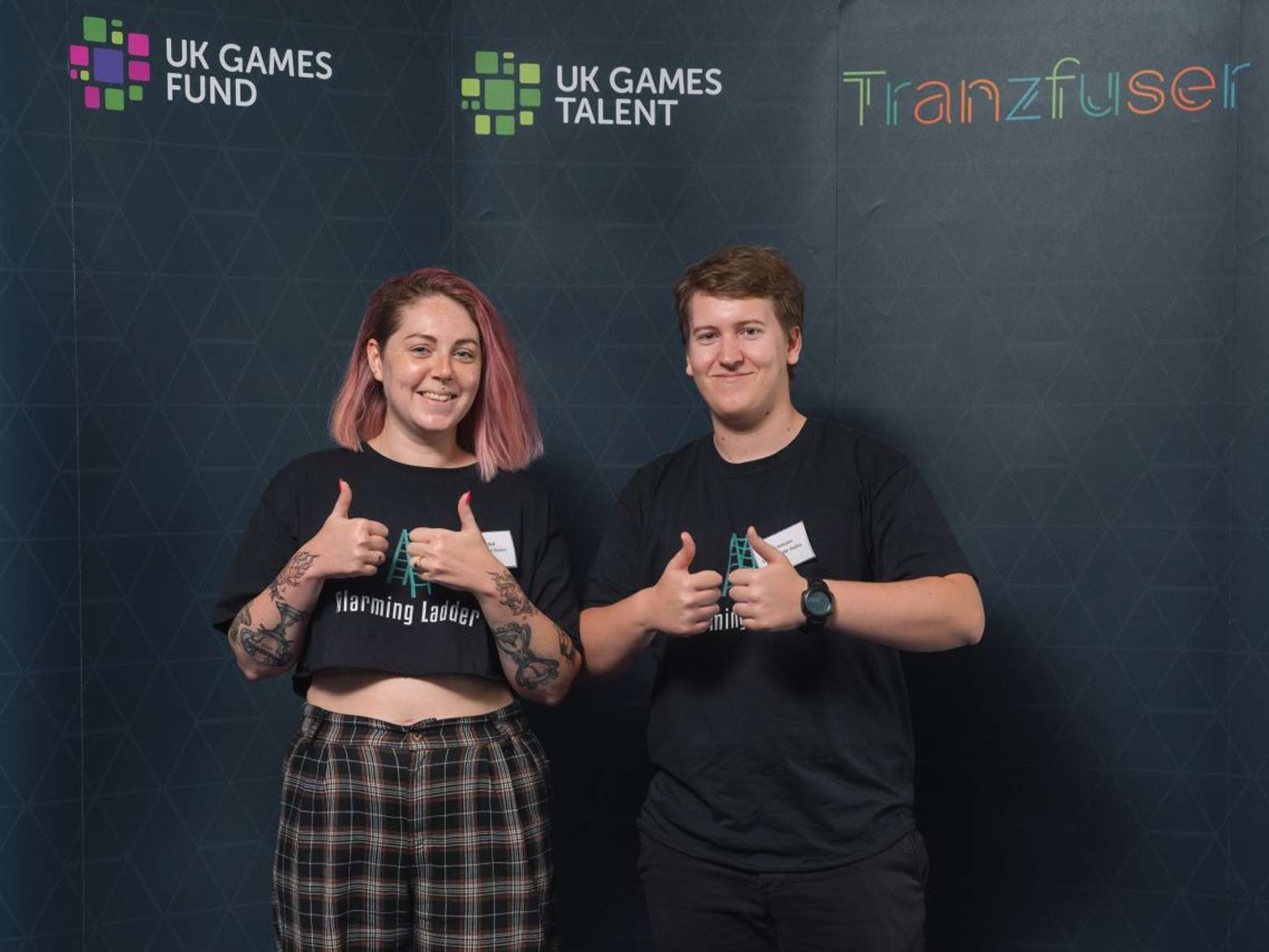 A games studio founded by two University of Suffolk alumni will be heading to EGX, the largest gaming convention in the UK, this September.
Hannah Bull and Daniel Wiltshire from Alarming Ladder Studios will be showcasing their award-winning inaugural game, Kingdom Run VR, at the expo which attracted nearly 80,000 people before the pandemic.
Kingdom Run VR is an action-adventure runner aiming to help you exercise while collecting lost gems.
A room-scale VR experience, the game requires full body movement to dodge a wide variety of traps, and includes a story mode with an increasing difficulty challenging the player across 4 themed tombs: Prehistoric, Egyptian, Yagura and Aztec.
Kingdom Run VR provides a fully customizable experience with different difficulties, modifiers and cosmetic options unlocked by spending your collected gems.
Earlier this year, the team took home the Gameplay Award at the National Esports Games Innovation Challenge 2022.
The team have been a part of the Tranzfuser programme which they applied to through the University.
Tranzfuser is a programme run by the UK Games Talent and Finance CIC that seeks to support and enhance the prospects of new UK games graduates by providing a pathway to enterprise and/or employment recognition.
"Working previously in game jams I knew that we had the ethic and drive to create projects we care about but were missing the opportunity to focus on them. Tranzfuser has given the team the opportunity to develop Kingdom Run VR into a viable product." commented Daniel Wiltshire, one of the founders of Alarming Ladder Studios.
"Our studio is aiming to work with the University and its games related course to help students with questions about the industry or looking for work experience within a professional company to put on their CV.
"We also hope to work with the university to host game jams to build up the confidence in students throughout all years.
"We hope that Alarming Ladder Studios becomes a go-to destination for game developers in Suffolk looking for exciting new concepts in immersive technology and the world of game development."
EGX London takes place on the 22nd to the 25th of September.
Click here to visit the Alarming Ladder Studios Linktree.