Business Lecturer earns Prestigious Position with National Radio Society
---
Date

21 August 2023

Time to read

3 minute read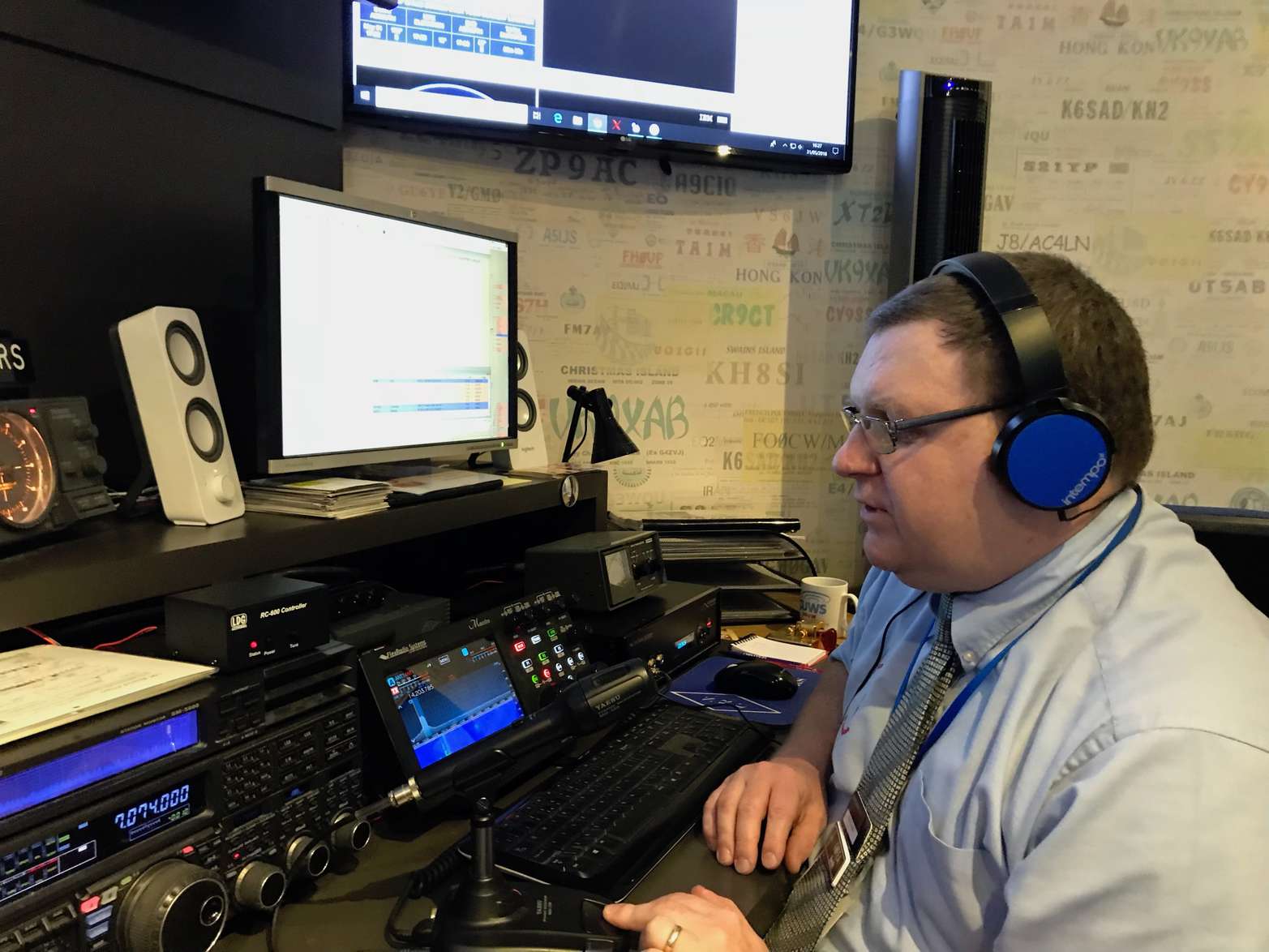 A University of Suffolk business lecturer has become the first Lecture Co-ordinator for the Radio Society of Great Britain.
Dr Keith Hotchkiss, who has held an amateur radio licence since he was 16, has been a member of the Radio Society of Great Britain (RSGB) since 1985, and was inspired to get his licence at night school having seen a family friend who was a licensed amateur.
The Society represents the interests of radio amateurs, who can pass a series of exams and obtain a licence from Ofcom that allows them to talk to people all over the world by radio and use satellites. They can also take part in a variety of amateur radio activities such as bouncing radio signals off the moon, building their own equipment and competing in a range of contests.
Due to the growth of the Society's Convention, Dr Hotchkiss has been appointed the first volunteer Lecture Co-ordinator, working with a team to organise and convene more than 40 speakers for the Society's 2023 Convention to be held in Milton Keynes in October.
Among Dr Hotchkiss' personal interests in the sector are the use of Morse code, building radio equipment and antenna systems and use of satellite. He has also been a volunteer at the RSGB National Radio Centre at Bletchley Park.
Dr Hotchkiss, who lectures on business topics such as strategic management, organisational change and international business leadership at the University of Suffolk, said:
"It is a great privilege to take on the role of Lecture Co-ordinator at the Radio Society of Great Britain.
"For me, what is special is using technology that hasn't changed since Guglielmo Marconi invented it. There is no internet connection but it is truly global.
"I have used the technology to talk to a Nobel prize winning astrophysicist, or talk to people with similar interests in China, America, Australia. I speak to other lecturers in other countries about our profession."
Dr Hotchkiss said he hopes the work of the Society – which includes experiments in areas such as communicating with minimum power, battery technology, building satellites and school outreach projects to get children engaged with STEM subjects (science, technology, engineering and maths) – will help grow interest in the technology and bolster enthusiasm in the hobby.
RSGB General Manager and Convention Chair Steve Thomas, said:
"The RSGB Convention is our flagship event. We welcome hundreds over the weekend in person and thousands from across the world via our online livestream content. I'm delighted to welcome Keith Hotchkiss, as volunteer Lecture Co-ordinator for the Convention and know he will be an asset to our team. I very much look forward to working with him."
To find out more about the RSGB and the Convention, visit www.rsgb.org