Award success for Leadership and Management PHD student
---
Date

19 June 2023

Time to read

3 minute read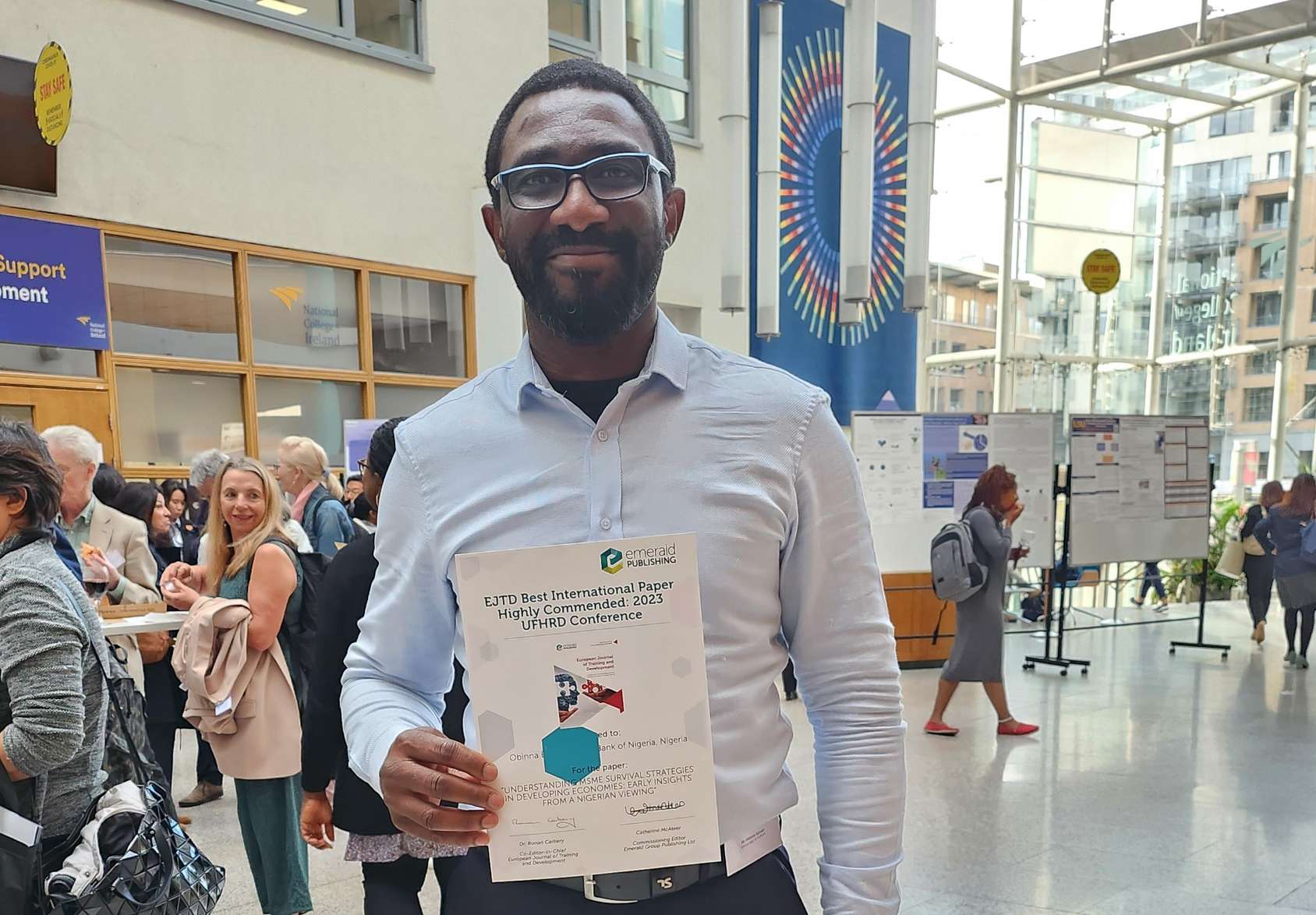 A PHD student in Leadership and Management at the University of Suffolk has scooped a prestigious international award for his research on Nigerian businesses.
Obinna Ejiogu, who is studying for a PHD in the University's Leadership and Management Academy, was recognised with a Highly Commended award from the European Journal of Training and Development for his paper, 'Understanding MSME [Micro Small and Medium Enterprises] Survival Strategies in Developing Economies from a Nigerian Viewing'.
The paper, co-authored with Obinna's PHD supervisor Dr Diane Keeble-Ramsay, is based on his PHD research which investigates the factors that help or hinder the survival of micro, small and medium-sized businesses in Nigeria.
Obinna was presented with the award at the University Forum for Human Resource Development international conference in Dublin this month.
Obinna said: "I was so pleased to receive this award of Highly Commended in the Best International Paper category. I got great feedback and had the opportunity to meet a professor who edits two journals and encouraged me to submit my paper for publication."
The conference and awards, held at the National College of Ireland this year, brings together academic researchers and industry experts working in people management and similar fields such as leadership management, talent development, employability and coaching and mentoring.
The University of Suffolk's Leadership and Management Academy is home to the postgraduate business programmes and research into leadership and management, and works alongside local, national and international businesses, communities, government agencies and academic institutions to apply leading research into real-world problems.
Visit the web page here to find out more: Leadership and Management Academy