Alumni Art Exhibition opens for public
---
Date

30 March 2023

Time to read

2 minute read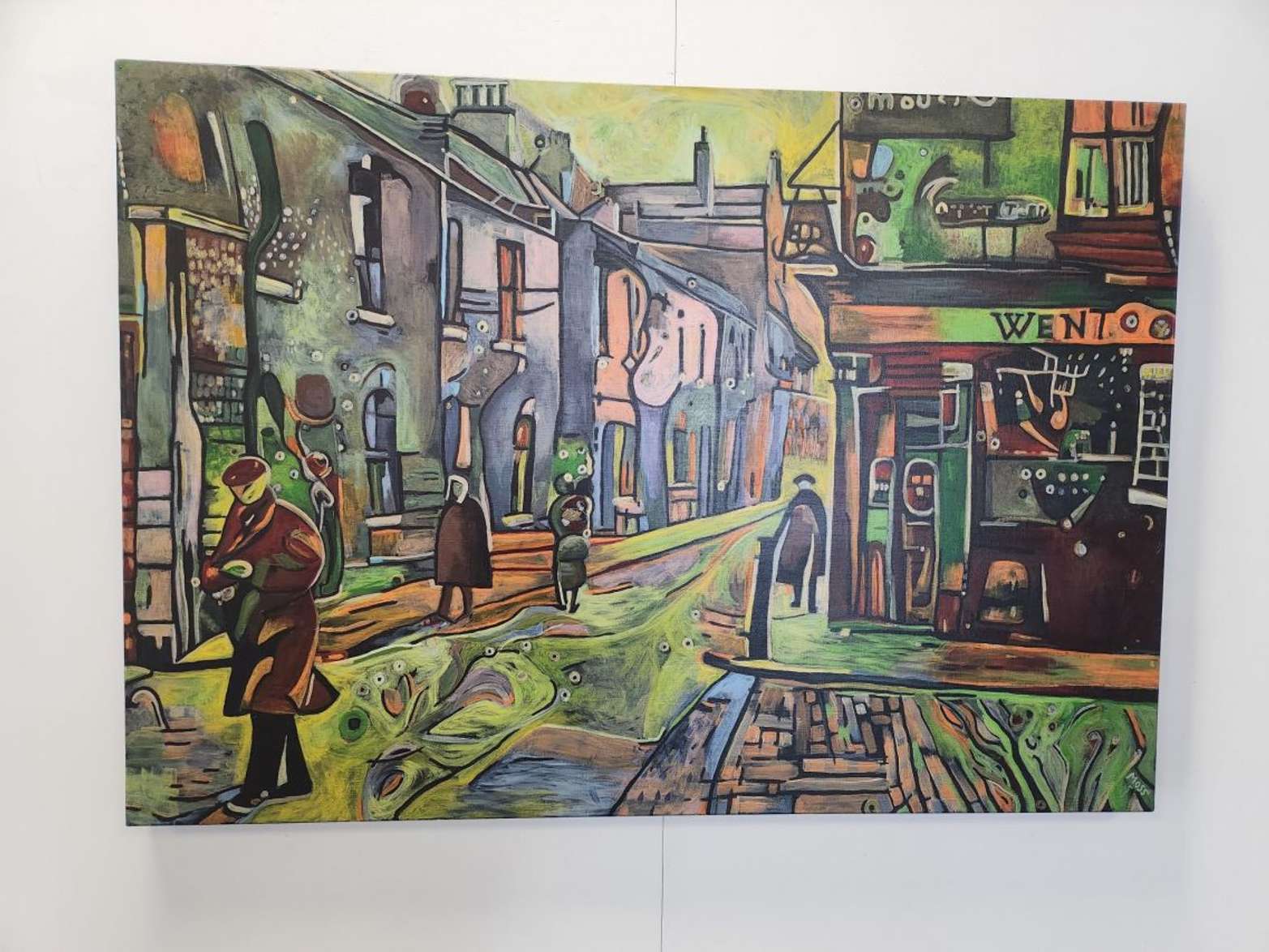 An art exhibition showcasing the work of alumni at the University of Suffolk opens to the public this weekend.
"Transitions" celebrates work by Fine Art students and more than 70 artworks will be on view in the University's Waterfront building in Ipswich.
Curating the exhibition is Ian Moss, a former student, who had the idea of bringing together former students from as far back as 2007.
"We've been able to plan a large exhibition that features a wide range of artworks from 42 fine art alumni at very different stages of their careers.
"It will provide a fascinating insight into how earlier graduates and the most recent graduates work," said Ian.
He added: "We morphed the idea into what has become a celebration of all Fine Art alumni from 2007 when the first graduations were at the university, to 2022, the most recent ones.
"We felt this would be a much larger opportunity for all involved."
Dr Jane Watt, Senior Lecturer in Fine Art at the University of Suffolk said: "Transitions is a great opportunity to celebrate graduates from Fine Art at University of Suffolk from the last 15 years.
"Although the University is relatively young, Fine Art higher education in Ipswich has a long and important history dating back over 150 years.
"I am thrilled that these graduates have come back to the Waterfront Building to connect, reconnect and importantly show that they are still making thought-provoking work that resonates on a personal and professional level, and show that contemporary art is an important part of the world in which we live."
The final day of the exhibition coincides with an Alumni Reunion event as part of the University's first ever Connection Week which will strengthen links between supporters, alumni and the current University teams.