Wednesday, 13 September 2023,
Location:
The DigiTech Centre 1st Floor Oberon House (B67) Adastral Park Martlesham IP5 3RE
The Digital Futures Seminar will focus upon smart technologies including a showcase of the research at the Smart House. The panel will include Professor Darryl Newport (Suffolk Sustainability Institute). The event will be held in conjunction with the Institute of Engineering Technology (https://www.theiet.org/) and will form part of the BT Sustainability festival.
12:00 – 13:00 Panel
13:00 – 14:00 Lunch and Business Support Session
Buffet Lunch and refreshments provided.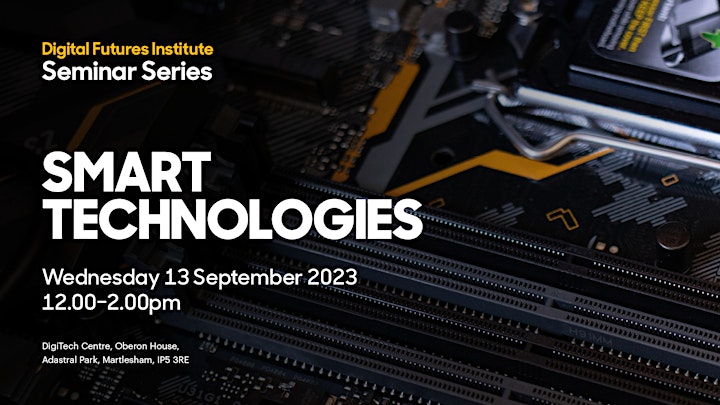 This event will be held in conjunction with:
and
The Tommy Flowers Network
Adastral Park - Tommy Flowers Network (atadastral.co.uk)