Dr Svetlana Gretton
Life Science Technical Learning Instructor
Phone

+44 ( 0)1473 338528

Email

School/Directorate

School of Allied Health Sciences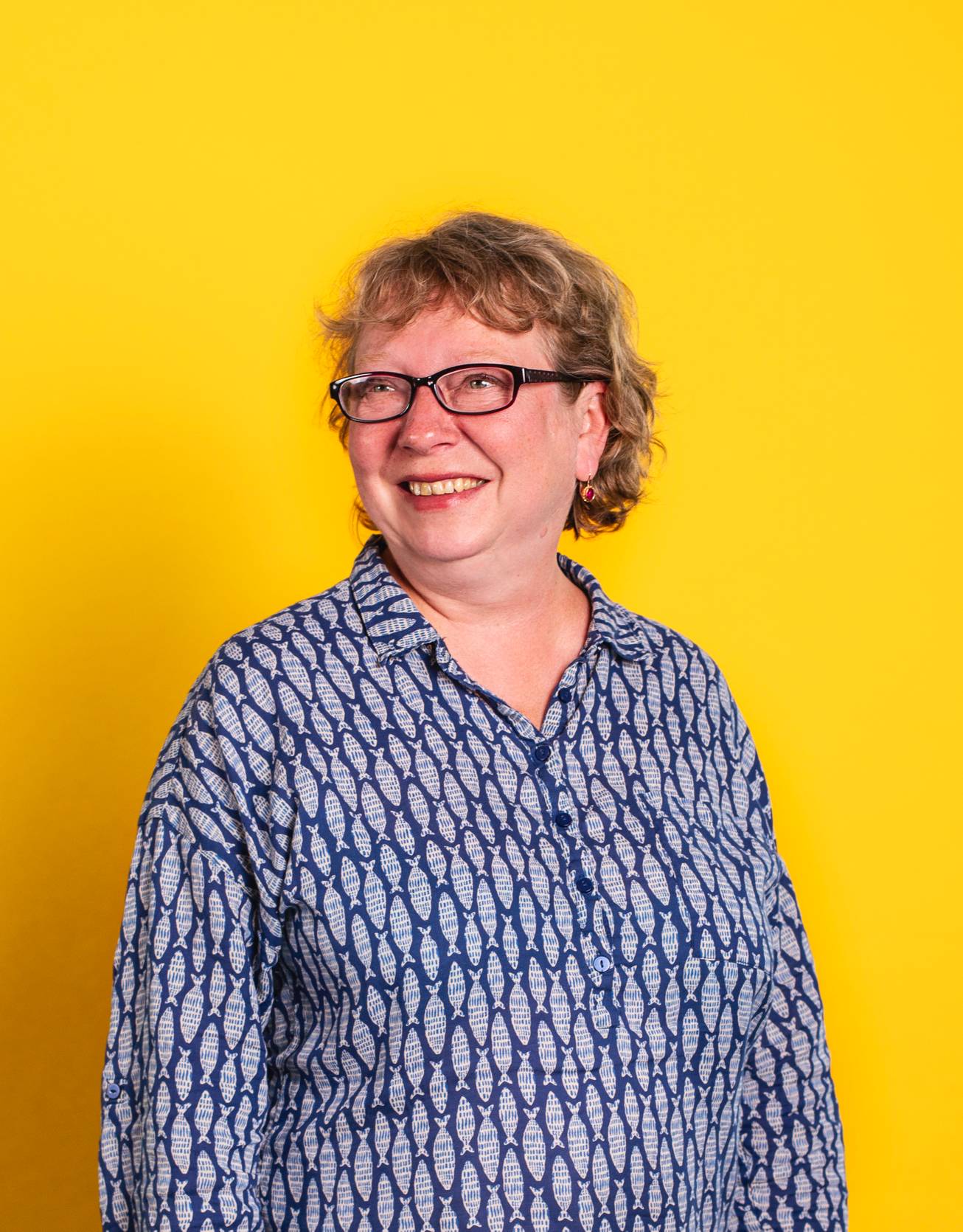 Dr Svetlana Gretton is the Life Science Technician.
Before joining the School of Technology, Business and Arts in 2017, she obtained her PhD in Molecular Medicine at the University of Essex in the area of breast cancer research. Svetlana subsequently worked at University of Essex in post doc and research technician roles.
Within the School of Allied Health Sciences at the University of Suffolk, Svetlana oversees preparation of practical sessions, maintains cell cultures, liaises with lecturers on trouble shooting and optimising experiments. She also assists students, as required, to enhance their learning experience at the University of Suffolk.
Cooper C. E., Silkstone G. A, Simons M., Gretton S., Rajagopal B.S, Allen-Baume V., Syrett N, Shaik T., Popa G., Sheng X., Bird M., Choi J-W., Piano R., Ronda L, Bettati S.,Paredi G., Mozzarelli A. and Reeder B.J. Engineering hemoglobin to enable homogenous PEGylation without modifying protein functionality. (2020) Biomaterials Science 8(14); DOI: 10.1039/c9bm01773a
Simons M., Gretton S., Silkstone G.A., Rajagopal B.S., Allen-Baume V., Syrett N., Shaik T., Leiva-Eriksson N., Ronda L., Mozzarelli A., Strader M.B., Alayash A.I., Reeder B.J.,Cooper C.E.Comparison of the oxidative reactivity of recombinant fetal and adult human hemoglobin: implications for the design of hemoglobin-based oxygen carriers. (2018) Bioscience reports, 38 (4)BSR20180370; DOI: 10.1042/BSR20180370
Cooper C.E., Silkstone G.G.A., Simons M., Rajagopal B., Syrett N., Shaik T., Gretton S., Welbourne E., Bȕlow L., Leiva-Eriksson N., Ronda L., Mozzarelli A., Eke A.M., Reeder B.J. Engineering tyrosine residues into hemoglobin enhances heme reduction, decreases oxidative stress and increases vascular retention of hemoglobin based blood substitute. (2018) Free Radical Biology and Medicine, 134. Pp106-118. ISSN 08915849 https://doi.org/10.1016/j.freeradbiomed.2018.12.030
Pavlaki I., Docquier F., Chernukhin I., Kita G., Gretton S., Clarkson C.T., Teif V.B., Klenova E. Poly(ADP-ribosyl)ation associated changes in CTCF-chromatin binding and gene expression in breast cells. (2018) BBA - Gene Regulatory Mechanisms. P 718-730. https://doi.org/10.1016/j.bbagrm.2018.06.010
Gretton S., Méndez-Catalá C.F., Pugacheva E., Farrar D., Ito Y., Docquier F., Kita G-X., Murrell A., Lobanenkov V., Klenova E. A novel mechanism for CTCF in the epigenetic regulation of Bax in breast cancer cells. (2013) Neoplasia Aug;15(8):898-912. DOI: 10.1593/neo.121948
BioVyon Protein A, an alternative solid-phase affinity matrix for chromatin immunoprecipitation. Chernukhin I., Kang S.Y., Brown S., Gretton S., Claudia Mendez-Catala C. F., Cowieson D., Klenova E. (2011) Analytical Biochemistry, DOI:10.1016/j.ab.2011.01.036
Docquier F., Kita G-X Kita, Farrar D., Jat P., O'Hare M., Chernukhin I., Gretton S., Mandal A., Alldridge L., Klenova E. Decreased Poly(ADP-Ribosyl)ation of CTCF, a Transcription Factor, Is Associated with Breast Cancer Phenotype and Cell Proliferation. (2009) Clinical cancer research, 15(18):5762-71 DOI: 10.1158/1078-0432.CCR-09-0329